LOBBY PROCEDURES & BANKING BEST PRACTICES
To help protect the health of employees and clients, we've instituted temporary lobby hours and we are available by appointment for client transactions. Madison, Milwaukee/Brookfield, and Kansas City/Leawood locations: 9:00 am to 5:00 pm; and Appleton: 12:00 pm to 4:00 pm.
To reduce the possibility of virus transmission, we encourage you to conduct as much banking as possible electronically or by telephone with us. We recommend:
• Using Online Banking to conduct your transactions if possible.
• Using Mobile Remote Deposit Capture to make deposits remotely.
• Using debit cards and ATMs when possible.
We are readily available by phone or email — please reach out to your client team directly with questions, concerns, or to conduct business. Contact us at 608-238-8008 (Madison), 262-792–1400 (Milwaukee), 920-734–1800 (Appleton) or 913-681-2223 (Leawood).
We appreciate your ongoing patience and cooperation.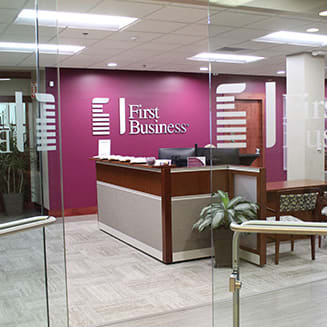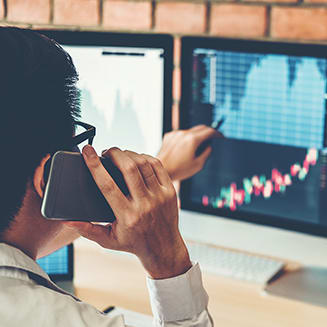 U.S Economic Recovery Amid Elections & Vaccine News
As we have said many times, the coronavirus and the economy are very closely linked. Full economic recovery is likely not possible without an effective, widely available vaccine. News on November 9 of very promising and concrete developments on the vaccine front fueled a huge market rally that has actually been underway for several trading sessions.
QUARTERLY MARKET REVIEW – Q3 2020
The economic recovery remained on track through the third quarter as macro data continues to improve and business and consumer confidence gains momentum. The unprecedented level of monetary and fiscal stimulus will continue to backstop economic growth in the foreseeable future.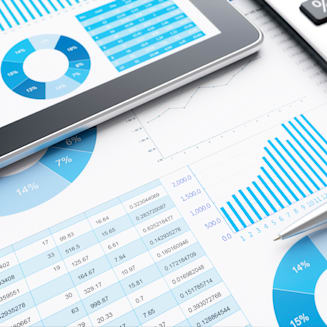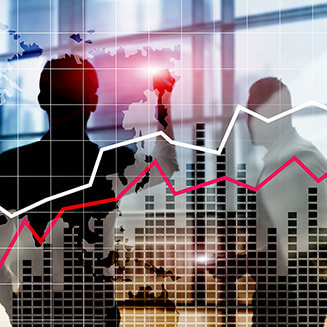 THE GREAT LOCKDOWN & RECESSIONS OF THE MODERN ERA
While we're in uncharted waters, it's still useful to remind ourselves of past economic crises and our emergence from them. Our Market Strategist Nancy Johnshoy, CFA, provides an overview of recessions in the modern era since The Great Depression and our recoveries from them.
YOUR COMPANY Retirement Plan & CARES Act VIDEO
In this presentation, First Business Bank's Employee Benefits experts Gary Fossum, Aaron Schmanski, and Aaron Osten discuss new provisions in the Coronavirus Aid, Relief, and Economic Security (CARES) Act that affect retirement plans and can help people cope financially with crisis-related stresses. Please reach out for more information about our Employee Benefits services.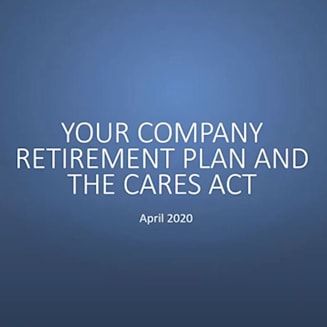 WEDC SB20/20 GRANT PROGRAM
The Wisconsin Economic Development Corporation (WEDC) has implemented a grant program to benefit existing WEDC loan recipients that have been impacted by the Coronavirus pandemic. Here is a summary of the relevant provisions of that program, and we encourage you to talk to a First Business Bank team member if you have questions.
Grants are administered through Community Development Financial Institutions (CFDI), such as Forward Community Investments in Madison. An approved list will be available April 3, 2020.
Eligibility criteria include status as a current CDFI loan recipient with less than $2 million in annual revenue, no more than 20 employees, and preference is given to retailers, restaurants, and small service providers.
Grants total $20,000 maximum per recipient for up to two months of rent and payroll expenses, including for sick leave related to COVID-19.
Current CDFI loan recipients should work with their CDFI representative to confirm eligibility and apply.

PAYCHECK PROTECTION PROGRAM (PPP)
This program provides cash-flow assistance through 100 percent federally guaranteed loans to employers who maintain their payroll during this emergency. These loans will be up to $10 million, but not more than 2.5 times monthly payroll costs, which generally include compensation, payment for vacation, group health benefits, and retirement benefits OR state or local taxes assessed on employee compensation. PPP loans will offer forgiveness of up to 8 weeks of payroll costs following the origination of these loans. Portions of loans that are not forgiven will be amortized for a period of up to 10 years. PPP loans do not require any collateral or personal guarantees, however, there may be personal recourse for portions of loans which are not used for eligible purposes. First Business Bank is a current SBA 7(a) lender and will, therefore, be able to originate PPP loans for our clients. Our clients are receiving emails that will provide them with access to our online application.

Small Business Debt Relief Program
The SBA will provide six months of payments for all 7(a) borrowers—existing and new—which are not deferments, but rather full payment of principal and interest for which the borrower will never be responsible for again. As with the PPP program, the SBA has not yet released details regarding how these payments will be implemented. If you have an SBA 7(a) loan through First Business Bank, we will contact you after the SBA releases these details.

SBA Economic Injury Disaster Loan Program
The SBA Economic Injury Disaster Loan Program provides small businesses with working capital loans of up to $2 million that can provide vital economic support to small businesses to help overcome the temporary loss of revenue they are experiencing. The loan advance will provide economic relief to businesses that are currently experiencing a temporary loss of revenue. Economic Injury Grant Funds of up to $10,000 will be made available within three days of a successful application, and this loan advance will not have to be repaid. Unlike PPP loans, it appears that EIDL loans require pledging available collateral and personal guarantees. EIDL loans can be applied for directly on the SBA website.

Advice for Businesses
The Wisconsin Bankers Association (WBA) advises businesses to consider the following initiatives:
1.       Stay in touch with your banker. Be sure you discuss all your cash flow needs.
2.       Look ahead 2-3 months. Consider factors that might change your capital needs, such as how longer recovery scenarios will impact your business. 
3.       Locate key documents. You may need this as you apply for future financing assistance. Documents may include: number of employees on payroll for the past 12 months, payrates, IRS payroll tax filings, state income, payroll and unemployment insurance filings, documentation on mortgage/lease obligations, utilities.
4.       Use lines of credit with caution. Avoid unnecessary fees. Keep your lines of credit intact and excess cash insured in the bank until you need it.
5.       Be patient. Financial assistance programs have been announced, but not all program details are in place yet. Gather your documents and you'll be ready to apply when they're final.

CARES Act
For more information about the CARES Act, the following is a link to the "Small Business Owner's Guide to the CARES Act" prepared by U.S. Senate Committee on Small Business & Entrepreneurship.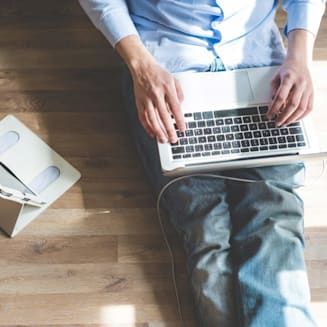 Benefits of the CARES Act for Individuals
On March 27, 2020, the Coronavirus Aid, Relief, and Economic Security Act (CARES Act) was signed into law, creating a $2T stimulus to the U.S. economy to combat the fallout from the COVID-19 global pandemic. It is a massive law with many benefits for American companies and individuals. Some of those benefits have been well publicized, but others have not, and the Private Wealth team at First Business Bank wants to make sure you understand the parts of the bill that may affect you.
FRAUD ALERT
Business owners and executives, please be vigilant about verifying the legitimacy of payments being sent out from your business, including checks, wires, bill and ACH payments, and any other form of payment. Ensure out-of-band authentication is performed BEFORE sending any payments to vendors. If a vendor requests bank and/or account information be changed, BE SUSPICIOUS. Verify the changes by calling the vendor using a phone number already established on your various systems to ensure the validity of the request. (This is considered out-of-band authentication.) Unfortunately, there continue to be a lot of bad actors out there trying to take advantage of the challenging times; they don't think twice about stealing your money.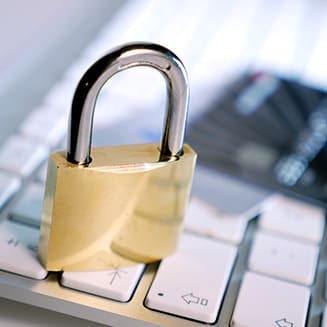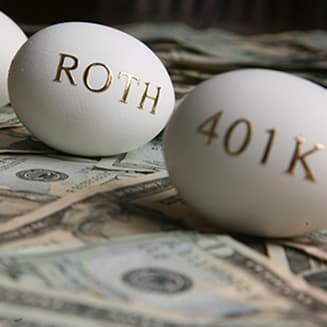 MARKET VOLATILITY UPDATE FOR 401(K) PLAN PARTICIPANTS
Many of our 401(k) plan participants experiencing market volatility are understandably anxious about their investments. Emotional reactions to market events are perfectly normal. Investors should expect to feel nervous when markets decline, but it's the actions taken during such periods that can mean the difference between investment success and shortfall.
Please contact Jim Myers with any specific questions you have about your 401(k) plan. We are here to help.