Northeast Wisconsin Economic Trends
SURVEY RESULTS & PANEL DISCUSSION
Join Northeast Wisconsin business leaders for a highly anticipated first look at the results of our 2019 First Business Bank Economic Survey. Nancy Johnshoy, Vice President – Portfolio Manager & Market Strategist of First Business Trust & Investments, will present national and local economic data showing what business leaders are saying about 2019 and 2020 anticipated sales revenue, profitability, number of employees, wages, unused capacity, and more, and compare those numbers to years past.
Following the presentation, Susan Finco, President of the highly regarded firm of Leonard & Finco Public Relations, will moderate a panel discussion with local business leaders about the economic climate of Northeast Wisconsin.
Speakers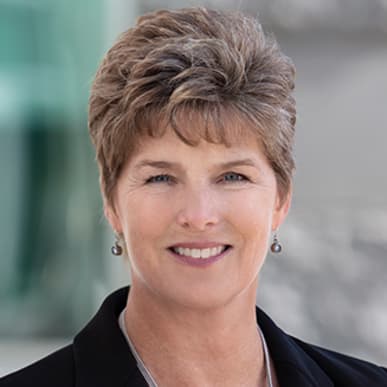 Senior Vice President - Portfolio Manager & Market Strategist
Private Wealth
Biography
Nancy Johnshoy, CFA, has over 35 years of experience helping clients maximize and protect their wealth. Nancy works with individual clients, corporations, and non-profit organizations to achieve their investment and…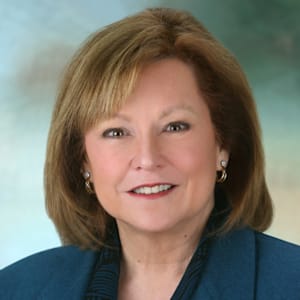 President & Owner
Susan M. Finco
Leonard & Finco Public Relations
Biography
Susan Finco is Owner and President of Leonard & Finco Public Relations, an award-winning, full-service public relations firm founded in 1992. Leonard & Finco Public Relations has a strong, positive reputation for exceptional expertise in communication strategy, issues and crisis management, media relations, and social media.
Susan is the first and only woman to sit on the Green Bay Packers Board of Directors seven-member Executive Committee, which is responsible for topline personnel, major business decisions, and the strategic direction of the organization. She also serves on the Personnel and Compensation Committee, the Director Affairs Committee and the Packers Foundation Board of Trustees. Previously she was chair of the Community Relations Committee and served on the Ad Hoc Development Committee.
Among her current board positions, Susan also sits on Society Insurance Corporate Board of Directors, the U.S. Army War College Foundation Board of Trustees, and the Bellin Health System Corporation Board.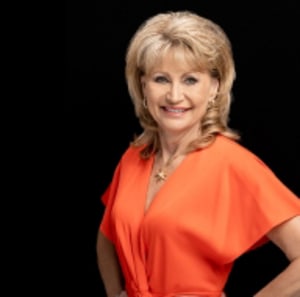 President & CEO
Sharon Hulce
Employment Resource Group, Inc.
Biography
Sharon Hulce is President/CEO of Employment Resource Group, Inc. (ERG) and a 24 year veteran of Executive Search industry. Sharon is known in her industry as an innovation leader and works tirelessly on not only finding the right talent for her clients; she also works diligently on the empowerment and retention of that talent. Sharon clearly understands the emotional intelligence, competencies, knowledge and social interaction necessary to integrate new hires into a corporate culture for success.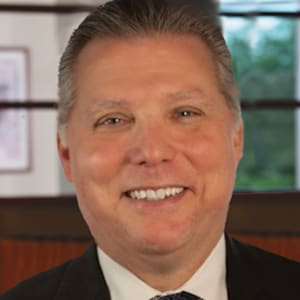 President & CEO
Mark Kaiser
Lindquist Machine
Biography
Mark Kaiser has been President and Chief Executive Officer of Lindquist Machine Corporation since 1999. He has over 30 years of manufacturing experience. Prior to joining Lindquist Machine Corporation, he was the Vice President of Ariens Company. Mark is involved in the Northeast community where he is Vice Chair of the Executive Team for Achieve Brown County, Board member for Partners In Education and the Green Bay Chamber, Steering Committee Member and past Chair for NEW Manufacturing Alliance, and an Elder for Jacob's Well Church. Mark received both his Master of Business Administration and Bachelor of Science degree in chemical engineering from the University of Wisconsin Madison.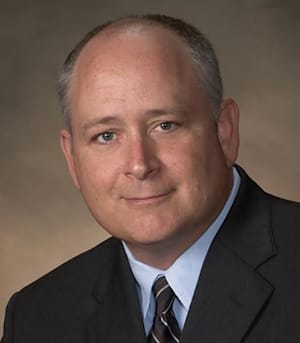 Managing Principal
Pat Ness, CPA
CLA (CliftonLarsonAllen LLP)
Biography
Pat Ness has more than 25 years of public accounting experience. He oversees the tax planning and consulting services for closely held businesses in the construction, manufacturing and retail industries. He is also responsible for the planning and compliance related to compilations, reviewed financial statements and various state and federal corporate, individual, and partnership tax returns.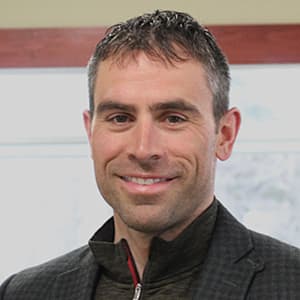 Commercial Real Estate Advisor
Nick Schmidt
Pfefferle
Biography
Nick Schmidt serves as a commercial real estate advisor at NAI Pfefferle in the Fox River Valley area, where he has been a lifelong resident. Mr. Schmidt focuses on retail, vacant land and investment property sales and development. He has been involved in the sale, purchase or development of numerous retail centers and has worked with Alltel Wireless, Edward Jones, Snap Fitness, Subway and many other local and regional tenants.
Prior to joining the NAI Pfefferle team, Mr. Schmidt served as an escrow officer in the closing department of a local title company. This experience provided him with great exposure to many local lenders and real estate professionals, and an inside look at the title side of a real estate transaction.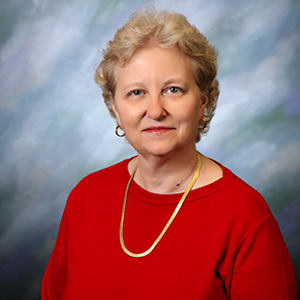 CEO
Lee Vogel, MD
Mosaic Health
Biography
Dr. Lee Vogel is a Minnesota native and a graduate of the University of Minnesota Medical School who joined Fox Valley Family Medicine Residency faculty in 1990. In 2015, Dr. Vogel was appointed to a new role as Executive Director of Mosaic Family Health, a new company formed as the clinical home of the Residency Program, at the end of a year of leading the Residency's most significant journey – transitioning from a university-administered program of the UW Department of Family Medicine to a community-based medical school affiliated program. This transition formed a new company, Mosaic Family Health, created by two competing health systems in larger competitive health networks (Ascension and ThedaCare) and establishing a new affiliation with MCW Department of Family and Community Medicine.
Schedule
7:30 am – 8:00 am

Registration, Networking, & Continental Breakfast

8:00 am – 8:30 am

Presentation of Survey Results by Nancy Johnshoy

8:30 am – 9:30 am

Panel Discussion led by Moderator Susan Finco