Thoughtfully Fit®: Coach Yourself to More
Training is everything, and it applies to all aspects of our lives. You wouldn't expect to wake up tomorrow and run a marathon if you haven't been training for months in advance. In the same way, reaching your personal and professional goals also requires thoughtful, deliberate preparation. In this engaging seminar, you will learn how taking time to PAUSE, THINK, and ACT in every situation can lead to more of what you want in your life.
Registration is complimentary and seating is limited. Please register now to reserve your spot. We look forward to seeing you there.
Speaker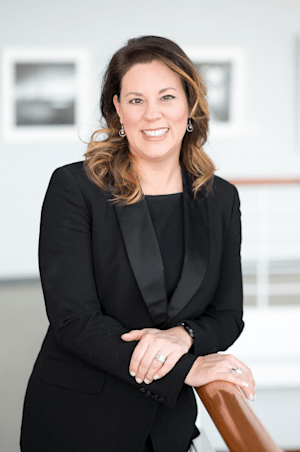 Leadership Coach and Owner
Darcy Luoma
Darcy Luoma Coaching & Consulting
Biography
Darcy Luoma CPCC, MCC, BCC, ORSCC, MSOD (Master of Science in Organization Development, Graziadio School of Business & Management at Pepperdine University) served for 12 years as the Director of U.S. Senator Herb Kohl's office and is now a full-time leadership coach and organization development specialist and the owner of Darcy Luoma Coaching & Consulting, LLC. She has worked in the coaching and consulting field for more than 20 years and wrote her master's thesis on the impact of life coaching on overall life satisfaction. Darcy is a dynamic facilitator and engaging motivational speaker whose optimistic attitude and intuitive style have helped hundreds of clients achieve remarkable results, including greater work/life balance, a clearer vision, and enhanced leadership skills.
A credentialed Organization and Relationship Systems Certified Coach, Certified Professional Co-Active Coach, former board member of the International Coach Federation Wisconsin chapter, and member of the Institute of Coaching Professional Association, Darcy was voted Madison, Wisconsin's Favorite Life Coach by the readers of the Isthmus newspaper as well as Brava Madison. She is proud to have designed the UW–Madison Professional Life Coaching Certificate program, and she has been the lead instructor since it's inception in 2013.
Schedule
7:30 AM – 8:00 AM

Registration, Networking, & Breakfast

8:00 AM – 9:30 AM

Presentation and Q&A
Event Details
This event has passed.
Date Oct 31, 2018
Time 7:30am - 9:30am
Location
Monona Terrace