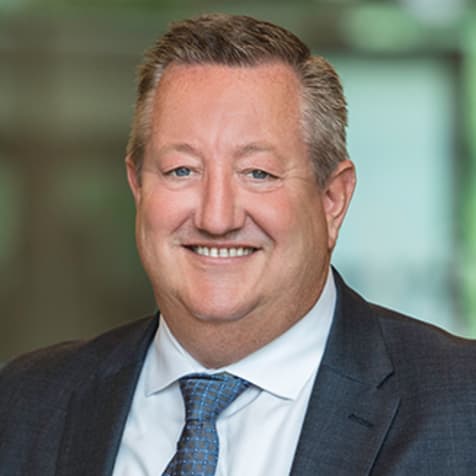 Paul Jansen
Paul Jansen joined First Business Bank's Private Wealth team in 2018 as Vice President – Wealth Advisor with 30 years of management, sales, and marketing experience and is responsible for business development. Focused on building strong client relationships, he works closely with clients to develop financial planning and investment management strategies to meet their individual objectives.
Prior to joining First Business Bank, Paul held various roles throughout the lifespan of the Bradley Center in Milwaukee. Starting as Executive Chef & Director of Hospitality, he was promoted throughout the ensuing years to positions such as Vice President & General Manager and Senior Vice President Sales, Marketing & Business Development. Paul has developed a strong reputation in the Milwaukee region as an innovative, accessible leader who works diligently to develop long-lasting, mutually beneficial relationships.
Paul is actively involved in the community and currently serves on the board of Positively Pewaukee, the Village of Pewaukee Board of Review, as a member of the Milwaukee Rotary Club, as Vice President on the Danceworks, Inc. board of directors, and supports and volunteers for a variety of organizations throughout the Milwaukee region. Paul lives with his family in Pewaukee.