Receivables Solutions for Treasury Management
Gain a more efficient process and optimize liquidity with receivables solutions.
Accelerate The Collection Of Receivables
Use technology and collection banking services to drive improved access to cash.
Make paying you easy and secure by leveraging a business banking partner well-versed in receivables solutions for Treasury Management.
Streamline The Collection Of Payments. Maximize Treasury Management.
Collect your payments securely and monitor receivables effectively by using strategic receivables solutions for Treasury Management.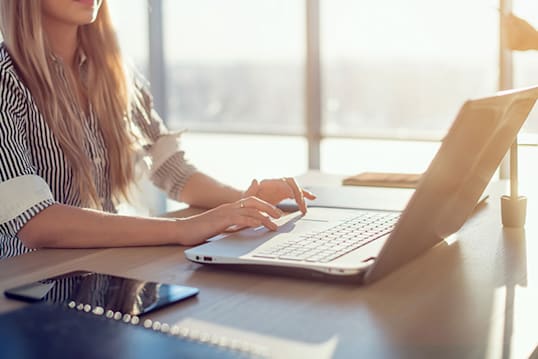 Get Paid Faster, Simplify Invoicing, & Track Payments
Now you can collect payment from anywhere at any time without a third-party app right through Business Online Banking. Just send a link to request a payment or send an invoice, all in our banking portal. Automated invoice and payment tracking keeps you up-to-date with your receivables at all times. Learn more about how this will benefit your own business.
Lockbox Gives You Secure, Efficient and Accurate Payments
First Business Bank's lockbox banking solutions reduce your workload and convert receivables into cash quickly. Our wholesale and hybrid lockboxes feature same-day deposits and credits for customers' payments, reducing the time and cost of transactions.
Receive the Latest Business Banking Tips
Explore blogs, articles, and news from First Business Bank's team of experts. Make business decisions based on the latest data and insights.