Community Impact
Giving back is part of our DNA.
Giving Back Means Doing Good For Our Communities
A better way to be a good corporate citizen.
From our inception, community investment has remained important to our existence. Our local focus, our corporate policies, and our recruitment efforts continue to center on building up our communities for the betterment of all.
A Few Of The Places Where We Give Back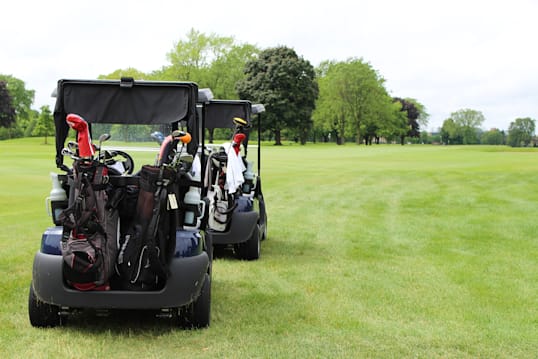 First Business Bank Charity Golf Invitational
Where Competition Meets Generosity
Local business leaders play a competitive game of golf while raising money for their favorite charities. Over its lifespan, the First Business Bank Charity Golf Invitational has raised more than $670,000 for nonprofits and we're just getting started. The unique format involves a team entry fee that becomes a donation. Each golfing pair competes on behalf of a charity and the top five take home the winning donation money.
Our Community Contributions
$184,000
Given To Local Communities Through Our Foundation In 2020
7,723
Total Hours Donated Last Year
260
Nonprofits Supported on Average Every Year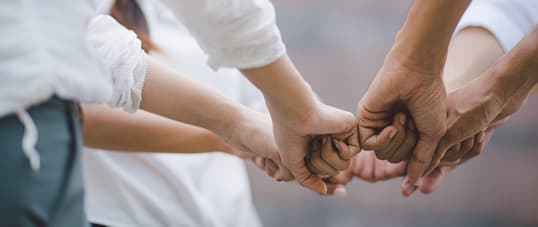 Investing in Meaningful Impact
Local Focus. Global Impact.
Over the past five years, First Business Bank and its charitable foundation supported community projects totaling over $2.5 million.
Our people are encouraged to support those organizations most important to them and make a meaningful impact in our local communities, both at our headquarters in Madison, Wis., and across the United States.
Making a Difference
"As the United Way Employee Campaign Manager for First Business Bank, I have had the opportunity to bring employees together across the company to join in our commitment of ensuring everyone in our communities can be successful. Through our corporate philanthropy, volunteerism, and advocacy, I am proud of the collective impact we have had through our annual giving campaigns. Our demonstrated focus on community involvement, and the support we give to employees to give back, is leading to higher levels of engagement as individuals find alignment with their purpose and our company values."
Emily Bradley
Senior Director of Human Resources, First Business Bank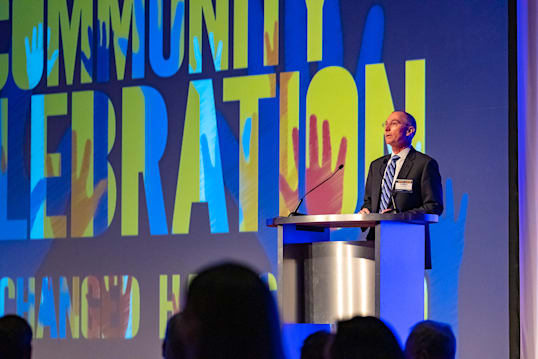 Leading with the Annual United Way Campaign
Contribution. Camaraderie. Community.
Each year, our employees contribute to their local United Way campaign. In fact, Corey Chambas, President and CEO of the parent company of First Business Bank, recently served as chair of United Way of Dane County's fundraising campaign.
From organizing teams that go out and volunteer on community projects to building and supporting critical, needs-based programs for at-risk adolescents, this work every year unifies us in a shared mission to contribute to our communities and connect with one another.
A Few of the Achievements We've Earned
We gratefully accept the recognition that comes from our work in our communities. For us, it's more about the impact of our work that fuels our community support.
Our Employees Discuss Our Community Support
Learn more about our giving-back initiatives.