Business Banking Solutions
Business banking solutions for business-minded leaders.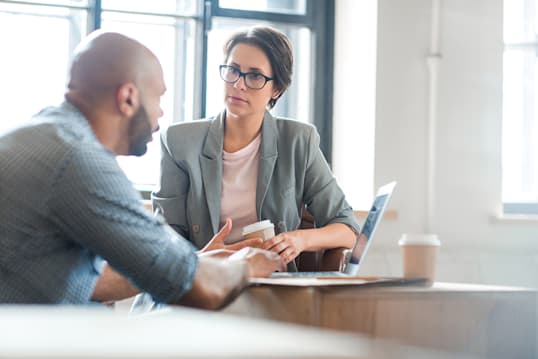 A Listen-First, Talk-Second Mindset
Put your business needs first.
Through more than 30 years of client-centered conversations, we've learned listening is one of the rarest and most essential qualities a business banking advisor can provide.
You get better results when your business banking partner understands your needs and provides tailored solutions, insightful content, and entrepreneurial advice that addresses potential pitfalls and helps you get the most from your bank.
Better Business Banking Starts Here
Access business banking solutions that provide the proactive service and financial management you need at every stage of the business life cycle.
Fewer Clients, Better Outcomes
Success for us isn't about the number of business owners we serve; it's about the growth and development of each business partner — like you.
With specialized attention and a team that understands your unique challenges, you gain better business banking solutions that deliver measurable results.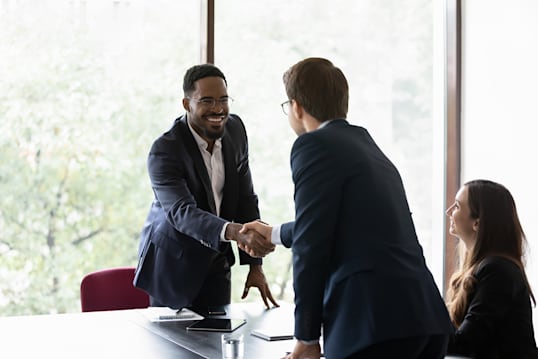 Different Than The Rest
"There is something about the interactions I have had that sets First Business Bank apart from almost every other financial institution I have ever experienced."
Bruce Holoubek
Co-founder & President, Contracted Leadership
Business Is More Than Banking
We're a business, too. And our experience is your advantage. We collect expert advice from across the business sectors and share best practices with you.
When it comes to running a business, you need business banking solutions that provide comprehensive guidance. You need First Business Bank.
The Latest On Business Banking Solutions
Explore reports, articles, podcasts, and more resources from First Business Bank's team of experts. Make business decisions based on the latest data and insights.