Commercial Lending
Where your growth strategy comes first.
This Is Commercial Lending, Evolved
Get the money you need to grow. Commercial lending services help you access funds, decrease expenses, and accelerate your business.
Commercial Lending Services
Take advantage of our experience and you'll benefit from more than just a loan.
Lines of Credit
Improve cash flow with low monthly interest-only payments and increase line availability as your business grows.
Draw Notes
Depending upon the situation, draw notes feature financing with a flexible repayment plan that only gathers interest when the draw period is in place.
Term Loans
Budget easily and access interest rate options. Pay your commercial loans over a period of time for smoother cash flow.
Commercial Real Estate Loans
Choose construction or mini-perm commercial real estate loans and enjoy low monthly payments.
Mezzanine Financing
Use a highly convertible mezzanine financing loan to leverage your assets for growth through our strategic business partner, Aldine Capital.
Standby Letters of Credit
Compare rate types and short-term options while simplifying budgetary management.
Documentary Letters of Credit
Minimize advance payments and increase cash flow using documentary letters of credit.
Business Credit Cards
Easily manage purchase cards and corporate credit cards online, create reports, and customize credit limits for every individual.
Get Cross-Industry Capabilities
As you might expect from a focused business bank, internally we share the latest industry updates through our industry practice groups. Our work spans for-profit and nonprofit business sectors. The data we gather and our experiences with our clients inform our guidance for clients in every industry.
Here are a few of the industries in which we're focused, but the list is always growing. Connect with us to learn more about our experience in your industry.
Business Refinance From 3 Banks To 1 Creates Efficiency
Over the years, it's easy for businesses to uphold inefficient processes, like collecting multiple loans from different banks. Recently, we were pleased to help a new client by consolidating loans, saving them thousands of dollars in interest, not to mention time and hassle, and providing funds to grow their footprint.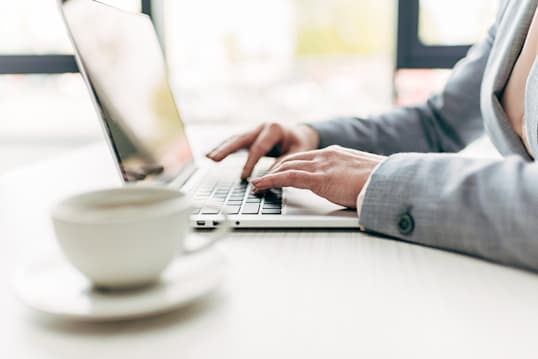 Fast Responses, Faster Process
This is integrity in action.
Prioritizing your business' needs is central to our operational model and culture. Swift responses and commercial lending services can help you remain agile and adapt for every crisis and opportunity.
Combine experience and creativity and you get a business bank that strives to give you peace of mind, deliver fast answers, and serve your long-term goals — all while helping your business grow.
Get the Latest on Commercial Lending & Business Resources
Our articles, podcasts, and other resources give you the inside scoop on helping you protect and grow your business.