Financial Planning
Set your priorities and stay on track with Financial Planning services.
Plan Your Financial Future
Understanding what you want to achieve and how you're going to achieve it is key to reaching your goals. Financial Planning services help you accomplish your short- and long-term financial priorities.
Whether you plan to exit your business, set up a college fund, or ensure you have enough cash to comfortably live the lifestyle you want, Financial Planning is how you get there.
Create a Wealth Plan With Financial Planning Services
Approach the future with certainty. Document your financial situation, identify your priorities, and create a wealth plan that aligns to your goals.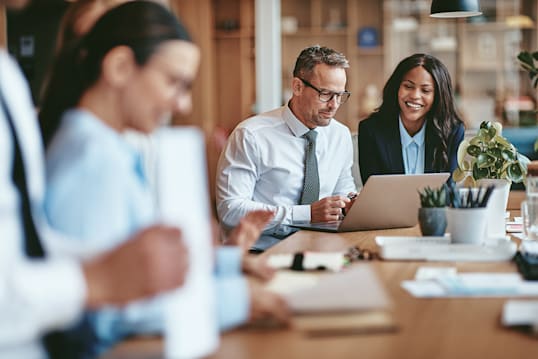 It Starts By Asking the Right Questions
Where am I now? Am I on track? What should I do?
As advisors, before we can help you achieve your goals, we must first understand your priorities.
With an understanding of what is important to you, we create a Wealth Plan and maintain ongoing dialogue, so you have the confidence to know you're effectively managing your wealth and achieving both your short- and long-term goals.
Why Financial Planning Matters
75%
of performance volatility is determined
by asset allocation
25
years your retirement savings need to last
18%
of those 55+ with legacy plans have all the essentials
60%
of small businesses do not have a succession plan in place
$8,788
average 401(k) annual contributions of plan participants
How We Make Sure We Get It Right
You talk, we listen.
Listening is a hard skill; in fact, most people only retain about 25% of what they hear. When your Financial Planning team misses 75% of what you say, they fail to identify your goals, your needs, and create a financial plan that truly works for you.
That's why active listening is an essential skill for everyone at First Business Bank. Stay on track to meet your Financial Planning priorities with a team that listens to understand and always acts to make a positive impact for you and your family.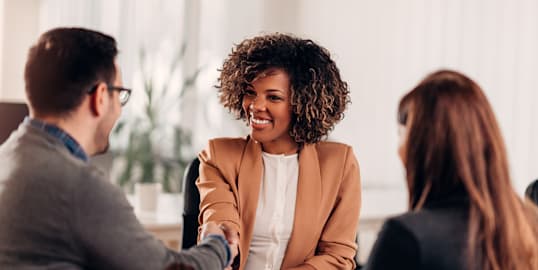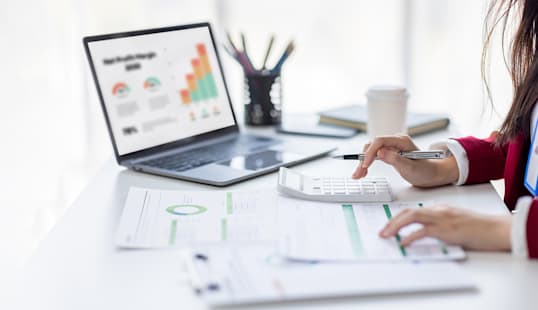 What Makes A Strong Financial Plan?
Are you unclear about what goes into a financial plan? Discover the key steps to a stable financial foundation, from managing assets to informed investing, and uncover answers to the 10 most common financial planning questions. Begin your journey to financial clarity today.
Find Out More About Financial Planning
Discover insightful analysis and reports related to Financial Planning and Private Wealth management.