First Business Bank Charity Golf Invitational – Madison
Local business leaders compete in our annual golf tournament to raise money for a charity of their choice.
Show Your Support & Your Competitive Drive
Support the community by participating in our unique, signature event. The First Business Bank Charity Golf Invitational showcases the generosity and competitive spirit of Wisconsin's local business leaders as they compete on behalf of a local charity of their choice.

Two-person teams compete in a best-ball format, and top-scoring teams win pooled entry fees as prize money for the charity they select. Entry fees are tax-deductible for sponsoring companies. First Business Bank covers 100% of the event costs.
Schedule of Events
All events are subject change given weather conditions and local COVID-19 protocols.
Please be advised that promotional photographs may be taken at First Business Bank events. Your participation in this event authorizes First Business Bank to photograph you and use your image in social media, on the web, and/or in marketing materials.
Check-in, networking, and lunch sponsored by First Business Bank.

Welcome and introduction by First Business Bank and Nakoma Golf Club.

Shotgun start! Teams must stay for the duration of the competition to qualify for prize money. Teams that pass or play through other teams will be disqualified.

Following play, teams return to the clubhouse for cocktails and appetizers outside sponsored by First Business Bank. Representatives from the recognized charities are invited to attend.

Winners announced! Enjoy an outdoor awards ceremony and check presentation. Photographers capture the moment for winning teams and their charities.
Today's event was spectacular and, quite frankly, very emotional.
Tim Cleary
Ideal Builders, Inc.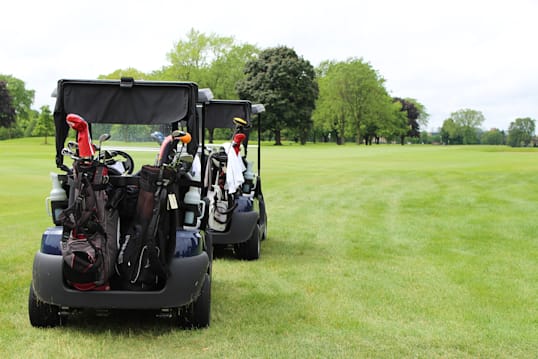 How The First Business Bank Charity Golf Invitational Makes A Difference
Each year, the First Business Bank Charity Golf Invitational of Madison raises tens of thousands of dollars to support local charities and nonprofits. In years past, players have raised money for Dane County Humane Society, Impact Seven, Middleton Outreach Ministry, and Garding Against Cancer, to name a few.
Executive directors at these critical organizations often attend the event in person, hoping to obtain much-needed support for their vital mission-centered activities.
In 2019, Dane County Humane Society received $20,000.
A Big Impact For Local Nonprofits
Making A Difference For These Organizations
In the past decade, hundreds of players and businesses have taken part in the First Business Bank Charity Golf Invitational, bringing the community together and rallying support for our most central organizations.
Winning the top $25,000 prize is an incredible gift
"We're thrilled to receive this donation and put it to work in the fight against cancer. All Garding Against Cancer funding stays right here in Wisconsin for cancer research and patient care."
Heather Garrison
Garding Against Cancer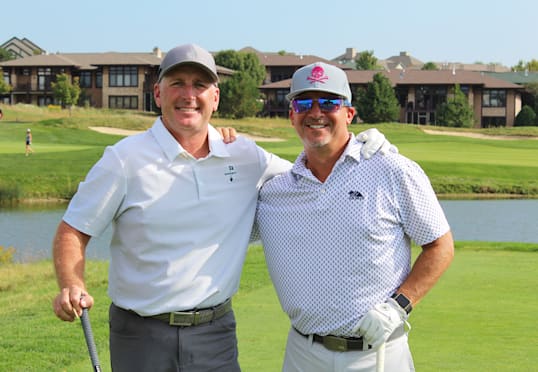 First Place
Jay Hazen from Dentistry of Madison & John Leja from LZ Management, LLC won $20,000 for Dane County Humane Society.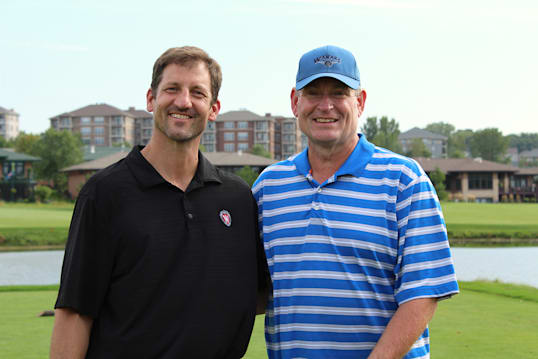 Second Place
Ted Matkom from Gorman & Co. & Tom Patzman from Impact Seven won $10,000 for Impact Seven.
Third Place
John Maasch & Johnny Maasch from Veridian Homes won $8,000 for Middleton Outreach Ministry.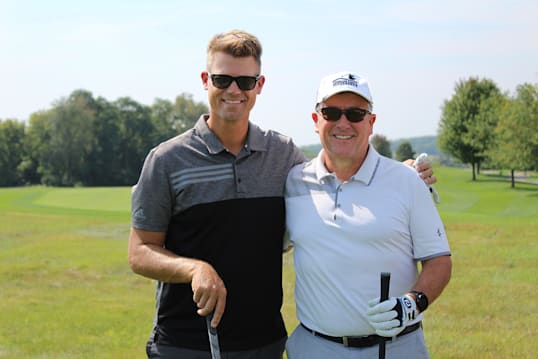 Fourth Place
Tim Cleary from Ideal Builders & Jeff Beckmann from J&K Security Solutions won $5,000 for Garding Against Cancer.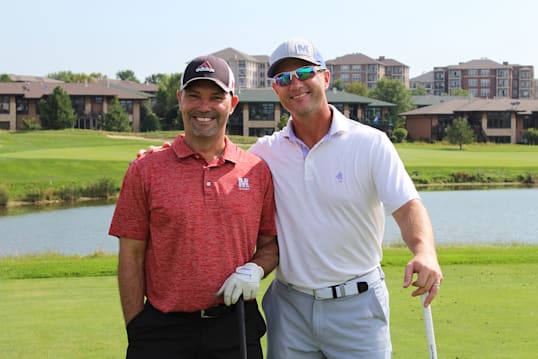 Fifth Place
Sean LaBorde & Mike Victorson from M3 Insurance won $3,500 for One City Schools.
Why Community Fundraising Matters To First Business Bank
When people come together to help each other, incredible things can happen. At First Business Bank, improving our communities is a core value — it's written into our corporate culture.
Nonprofit leaders serve on First Business Bank's board and advisory boards and growing relationships between for-profit and nonprofit businesses helps everyone succeed.