Seminar: Sharpen Your Workforce Tools
Hiring & Retaining Next-Level Workers
Hiring new talent can be a great growth strategy, but competition for top notch employees is tough. The 2017 First Business Economic Survey Report showed more companies plan to hire new talent in 2018 than any other year in the past 10 years.
As an employer, you'll want to prepare and strategize to make sure you can attract the best talent while retaining and continuing to develop the key staff that got you to where you are today.
Mike Noack, COO of QTI Executive & Professional Search, will present a review of the latest unemployment data, hiring trends, and keys to attract and retain top talent.
Following the presentation, Jim Hartlieb, President of First Business Bank, will moderate a panel discussion with local business leaders on workforce development issues the area is facing.
This event is perfectly designed for business owners and their human resource leaders. Expected takeaways include:
Fresh ideas for recruiting high-quality employees
Ways to Ignite and motivate your existing workforce
Steps to build an effective culture to support productive teams
Speakers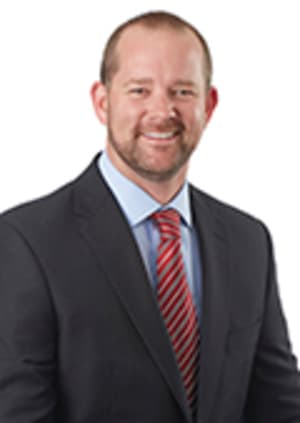 COO
Mike Noack
QTI Executive & Professional Search
Biography
Mike has the honor of leading the Executive & Professional Search team at the QTI Group. Prior to joining QTI, he spent 15+ years in a combination of executive search and human capital leadership roles across many markets and industries. Mike has a BS in Psychology from the University of Wisconsin - Eau Claire and an MBA from the University of Wisconsin - Whitewater.
Mike is also a board member and volunteer for the Bob Lynch Boxing Foundation, which is an organization that runs boxing programs to support the disadvantaged youth of the greater Madison area and promotes the sport of amateur boxing in Wisconsin. Mike also spends time supporting Big Brothers Big Sisters and the Wounded Warrior Project.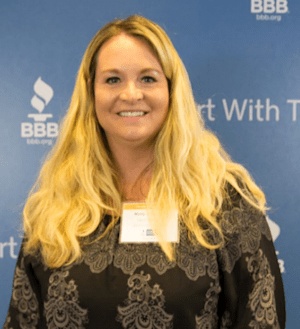 Executive Vice President/COO
Holly Kellesvig
Dave Jones, Inc.
Biography
Holly Kellesvig is a second-generation owner along with her brother, Greg Jones. Dave Jones, Inc is a full-service subcontractor, providing plumbing, HVAC, fire sprinkling, electrical and framing installations. In addition, the company has a complete service department. The family-oriented company employs 400 team members.
With 15 years at the family owned company, Holly's passion is working with people in all areas. In alignment with the company's core value of family, Holly practices what she preaches and works hard to sustain and cultivate the family friendly feel as the company continues to grow. She is responsible for the internal operations of purchasing, shop and information technology. She is a member of the executive team and participates in strategic planning for the company.
Holly enjoys spending time with her family that includes three very active children. Personal hobbies include spending time outdoors and reading.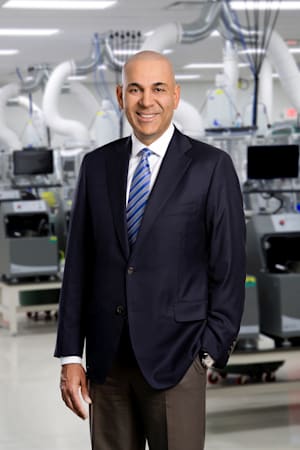 Chief Operating Officer
Maneesh Arora
Exact Sciences
Biography
Maneesh joined Exact Sciences in 2009 and is responsible for driving commercial execution while achieving excellent service in operations and the lab. He brings experience from previous positions with Third Wave Technologies, Nalco, and Kraft Foods. Maneesh earned his BA at University of Chicago and his MBA from the Kellogg Graduate School of Management at Northwestern University. He says "My motivation comes from working with an incredible team that is focused on excellence."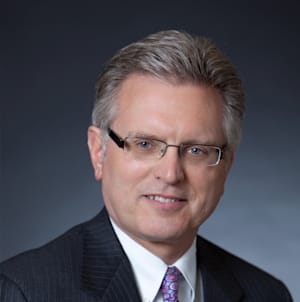 Interim VP of Community Impact
Jac Garner
United Way Dane County
Biography
Jac is the former CEO of Webcrafters and recently joined United Way Dane County as Interim Vice President of Community Impact. Garner is a long-time volunteer, donor and community leader. Garner is recognized for exceptional leadership and change management skills, HR and organizational design expertise, building strong and effective teams, and achieving measurable results. Garner has also worked very closely with many of United Way's partners, as well as families working toward pathways out of poverty through his volunteerism and work.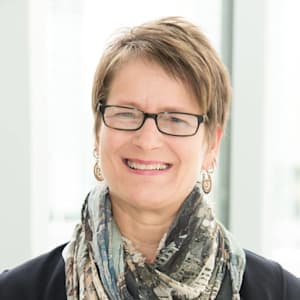 Program Director, Construction & Remodeling
Sandy Thistle
Madison College
Biography
With 20+ years as a carpenter building bridges, businesses, churches, and schools, and 8 years with Madison College, Sandy is full-time faculty and current Program Director for the Construction & Remodeling Program. With a goal of attracting younger folks to the skilled trades and increasing diversity within the field, she has worked to create enticing pathways into these careers. Sandy has increased program exposure by appealing to students typically channeled toward a 4-year college who might find great satisfaction in this arena, and planting the seeds of interest in kids as young as elementary school. Throughout her career she has collaborated with labor and community organizations, schools, and governmental agencies involved in workforce development. Sandy and her team have grown the program by one hundred percent in the last 4 years, and continue to send graduates out to successful, gratifying, and sustaining careers.
She helped build the Monona Terrace Convention Center while working for Findorff in 1995-96.
Schedule
7:30 AM – 8:00 AM

Registration, Continental Breakfast, & Networking

8:00 AM – 9:30 AM

Presentation & Panel Discussion
Event Details
This event has passed.
Date Mar 21, 2018
Location
Monona Terrace