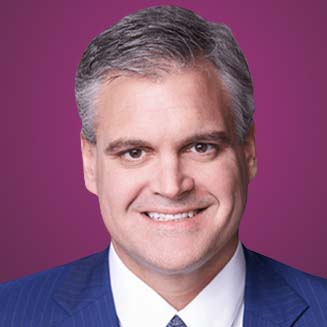 MADISON, WI – October 19, 2023 – First Business Bank is pleased to welcome Matt Rice back to our Private Wealth team as Chief Investment Officer.
Matt returns to First Business Bank with a wealth of knowledge and more than two decades of fostering close-knit, effective financial teams that find creative solutions to complex problems.
"We are thrilled to welcome Matt back to our team," said Brendan Freeman, President of First Business Bank's Private Wealth team. "Matt is not only an author, bringing a vast amount of knowledge and a rich insight, he is also an accomplished leader and a talented coach with a proven track record in building, executing, and seamlessly communicating investment strategy. His adept leadership and strategic thinking will fortify our capabilities and foster sustained growth. Together, we look forward to his contributions to our robust team, supporting our efforts to deliver unparalleled value to our clients."
Originally from Middleton, WI, Matt began his career at First Business Bank in the late 1990s. Most recently, Matt served for twenty years as Managing Partner and Chief Investment Officer at Fiducient Advisors, a $260 billion investment advisory firm based in Chicago. He is the author of two published books: "Nonprofit Asset Management" and "The Practical Guide to Managing Nonprofit Assets," both published by John Wiley & Sons.
Matt holds a bachelor's degree in economics from Northwestern University. He is a CFA® Charterholder, a member of the CFA Society of Chicago, and is a Chartered Alternative Investment Analyst (CAIA®). In his leisure time, Matt enjoys reading, writing, spending time with his family, and watching college and professional football.
About First Business Bank
First Business Bank® specializes in Business Banking, including Commercial Banking and Specialty Finance, Private Wealth, and Bank Consulting services, and through its refined focus delivers unmatched expertise, accessibility, and responsiveness. Specialty Finance solutions are delivered through First Business Bank's wholly owned subsidiary First Business Specialty Finance, LLC®. First Business Bank is a wholly owned subsidiary of First Business Financial Services, Inc®. (Nasdaq: FBIZ). For additional information, visit firstbusiness.bank. Member FDIC