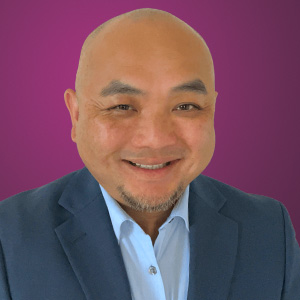 MADISON, WI – June 27, 2023 – First Business Bank is pleased to welcome Yoon Saechao as Vice President - SBA Lending.
With more than two decades of Commercial Lending experience, Yoon Saechao has dedicated his professional life to empowering small and midsize businesses with a particular expertise in healthcare. Yoon's primary objective is simplifying the SBA loan process for clients. Driven by a goal to help clients reach their short and long-term objectives, he provides acquisition support, expansion guidance, and help to buy commercial real estate.
Before joining First Business Bank, Yoon served as Senior Vice President and Director of SBA Lending at Five Star Bank – California and held similar roles at Bank of the West and Wells Fargo.
He is an active member of ACRE and CREW Eastbay. Yoon also is a Member of the Board of Directors for the Asian Real Estate Association of America Greater Sacramento, highlighting his dedication to promoting sustainable homeownership opportunities in Asian American communities. Previously, he served as Co-Chair for the Iu Mien Scholarship Fund.
Yoon holds a BA in Business Management Economics from the University of California, Santa Cruz, where he was also an active member of Pi Alpha Phi.
About First Business Bank
First Business Bank specializes in Business Banking, including Commercial Banking and Specialty Finance, Private Wealth, and Bank Consulting services, and through its refined focus delivers unmatched expertise, accessibility, and responsiveness. Specialty Finance solutions are delivered through First Business Bank's wholly owned subsidiary First Business Specialty Finance, LLC. First Business Bank is a wholly owned subsidiary of First Business Financial Services, Inc. (Nasdaq: FBIZ). For additional information, visit firstbusiness.bank. Member FDIC