Exiting My Business
Evaluate the challenges and opportunities that exist when planning business succession.
Create Future Opportunities With Your Business
Your business is one of your most valuable assets, so your business succession plan must continue growing your wealth after you exit your business. Choose a Private Wealth expert who will look at every detail to ensure your needs are put first.
Protect Your Life's Work With Business Succession Planning
Your business reflects your hard work and careful financial decisions over the years. Work with a dedicated Private Wealth expert to maximize the value of your business and secure your retirement. Don't walk away from your business without a plan.
Perform a business valuation
Learn the market value of your business and identify opportunities for expansion, financing, sale, or merger.
Plan for liquidity events
Let your financial advisor examine the value of your business and find effective ways to maximize the personal value you receive in a liquidity event.
Have Confidence in Your Buy-Sell Agreements
Be prepared to fund any buy-sell agreement by having sufficient liquidity and insurance policies you can use on short notice.
Prepare for personal and business risks
Our expert team will work closely with you to build a successful contingency plan in the event of departure, disability, or death of a business partner.
Every business needs a succession plan
Your business is complex and unique. Prioritize your and your family's needs and avoid common missteps with a well-thought-out business succession plan.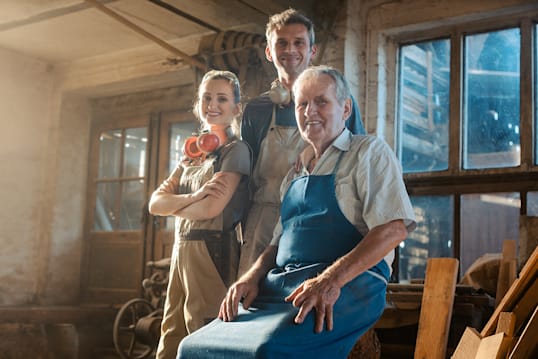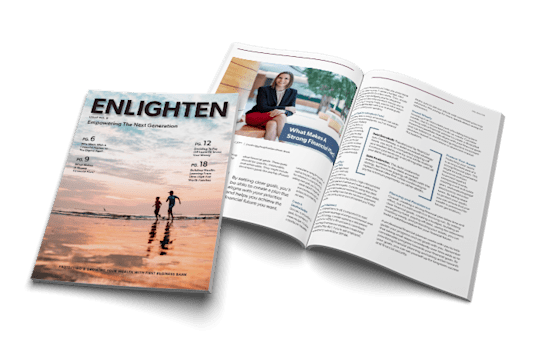 Read Enlighten Articles for Expert Financial Guidance
Articles in this issue of Enlighten, published by First Business Bank's Private Wealth team, examine a variety wealth topics under the lens of change. From philanthropic legacy planning to avoiding emotional investing, our experts guide you to help you protect and grow your wealth.
Learn About Exiting Your Business & More
Access our team's latest podcasts, articles, and more resources to help you navigate business transitions and other challenges and opportunities.