Angie Jennings
Managing Director Deposit and BaaS Operations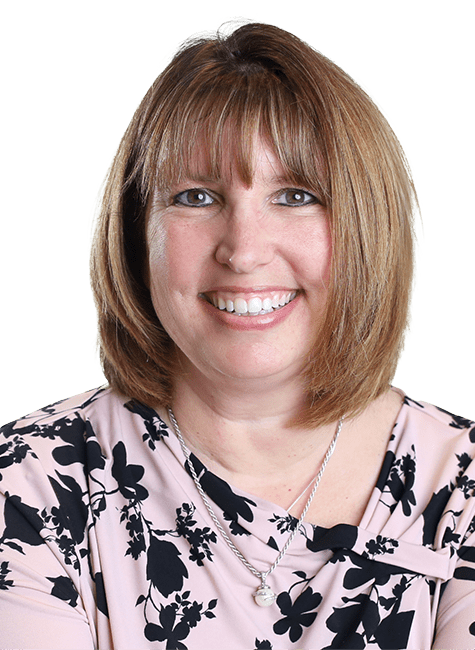 About Angie
Angela Jennings, Managing Director Deposit and BaaS Operations, has an impressive career with more than 11 years with First Business Bank. Angie adeptly oversees Deposit Operations, Treasury Management support, and Banking as a Service (BaaS) Operations. Angie has skillfully navigated intricate merger and system conversions, consistently demonstrating professionalism and a passion for team-building and achieving goals. Her leadership in workforce planning and metric monitoring stands out, and she has shared her expertise by mentoring numerous colleagues.
Angie earned a Bachelor's of Business Administration degree from Ottawa University. She balances her career with a busy personal life as a dedicated mother of two involved in her kids' school activities, sports, and hobbies. A passionate K-State fan, she cites her parents as her driving force, admiring their selfless nature and generosity. Angela's favorite thing about the Kansas City Metro is enjoying the countryside while being close to a city with so much to offer.
Recommended Resources
Explore blogs, articles, and news from First Business Bank's team of experts. Make business decisions based on the latest data and insights.