Most economists are now calling for a slowdown in the economy, with a recession on the horizon. And while that may very well prove out, at First Business Bank we take a longer-term, more optimistic view of where we are headed, especially here in our home state of Wisconsin. For example, new business formations over the past several years shows there is still plenty of momentum in the local economy. In addition, most companies here are well managed, competitive in their industries, have solid balance sheets and good liquidity, a profile which will help in the event of more challenging conditions.
As a bank built for business, one that's focused on long-term relationships, we remain bullish on business prospects in Southeast Wisconsin. And as our clients have continued to grow, we're also growing along with them as a result of their success.
Announcing Our New Location
We are excited to share with you our new location in Brookfield and we're thrilled about what it means for our clients, as well as our existing and future First Business Bank employees. As of November 14, 2022, we will now be supporting our clients from a new address at 17335 Golf Parkway in Brookfield, Wisconsin. In a brand-new building with more space for our growing team, we are strategically located to effectively serve companies across all four counties in the Metro Milwaukee market.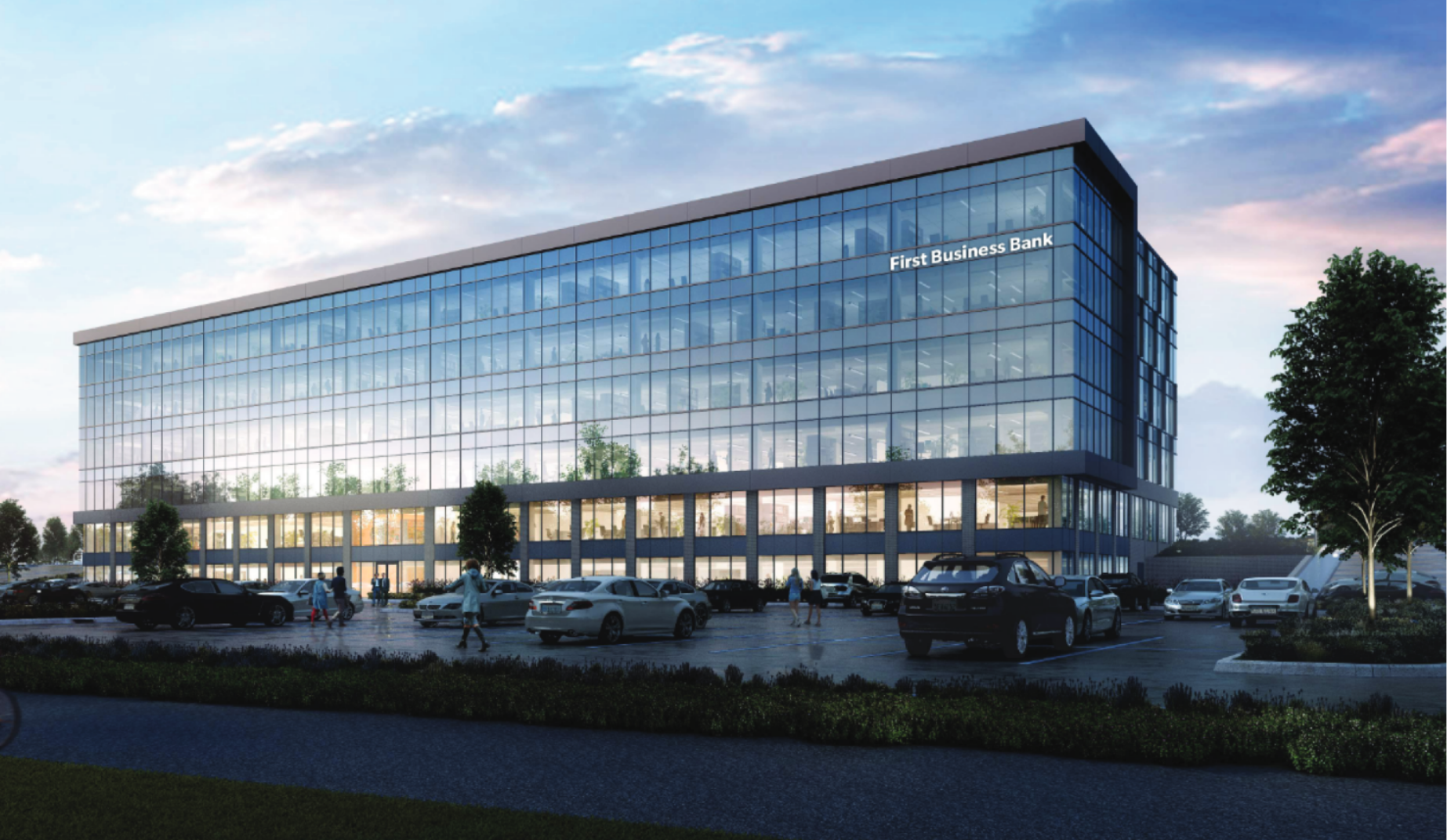 This new location is more than simply steel, glass, and concrete to us. It's representative of years — careers — of dedication to continuous improvement for our clients, and a sign that we're doing a few things right. It represents a new chapter to build on our more than 20 years in Southeast Wisconsin. And with more than 30 years headquartered in Wisconsin, you'll understand why we remain steadfastly optimistic about the business prospects here.
A "Can Do" Entrepreneurial Culture
We're exclusively focused on helping businesses, business owners, and leaders, compete, grow, and succeed. We work hard to respond quickly to our clients' needs and figure out how to get things done.
Our employees are hired and empowered to be Ideal Team Players. They seek to truly understand the businesses they serve and to come up with the most effective financing and wealth management strategies. Just as important, they have a strong desire to give back to our local communities. This creates a rewarding work environment, one for which we're pleased to be recognized.
In Milwaukee we've won the Best Places to Work award from the Milwaukee Business Journal for multiple years in a row, including in 2021.
And we also won a national 2023 Top Workplaces USA award from Energage. Both of these awards are so meaningful because they're voted on by our employees.
In 2022, Bank Director magazine ranked First Business Bank a top-20 bank nationwide.

Superior Client Satisfaction
High employee satisfaction at First Business Bank leads to best-in-class client satisfaction. Our annual client survey, conducted by a third party**, gauges client satisfaction and asks for ways we can improve. The resulting Net Promoter Score (NPS*) — likelihood to recommend a company — allows us to compare our performance to that of other financial institutions. In 2022, our Southeast Wisconsin market earned an NPS score of 92 and our team's Treasury Management services earned an NPS of 97. I'm proud to say these scores are quite a bit higher than the median NPS* for financial services and banking, which are 44 and 30, respectively.
Whatever the economy may bring to the market in the near term, we remain confident in the long-term prospects for companies and business leaders in Wisconsin. As part of that, we will continue to invest in our capabilities to better serve our existing clients, will continue our efforts to help companies we don't currently serve, and will continue to add new, high-quality banking professionals to our team.
*NPS benchmarks reported in "The State of B2B Account Experience: B2B NPS & CX Benchmarking Report," CustomerGauge, 2021
**First Business Bank Annual Client Survey conducted by Dr. Moses Altsech, May/June 2022.