While the number of business formations may begin to slow down after a two-year high, any business banker in Southeast Wisconsin will tell you that over the last few years, business has been growing like corn in July. Data from the Federal Reserve illustrates this growth very nicely.
With all these new businesses, it's inevitable that those in professional services, like banking, who support businesses, will also experience growth. However, we don't take that for granted, and I'll tell you why.
There are many banking options in Southeast Wisconsin. You'll find one or two at nearly every intersection as you travel around Waukesha County, Milwaukee, and surrounding areas.
While many of these banks are admittedly perfectly fine for many people, if you're running a growing company or have complex assets and wealth management needs, you'll quickly discover national consumer banks leave something to be desired. They're trying to serve as many people as possible.
You can take comfort there's one bank that's an expert in helping businesses, executives, and individuals with their business banking and wealth management needs. One that was developed specifically for the unique needs of business owners and leaders with a goal of serving them better than any other partner around. This is First Business Bank.
Who is First Business Bank?
We're a small and mighty bank, headquartered here in Wisconsin and dedicated exclusively to business leaders and people with sophisticated financial needs. We've developed a team of experts, dedicated to sharing best practices and solving problems and creating value.
We focus on three main areas: business banking, which covers traditional commercial banking and financial alternatives for businesses through specialty finance; private wealth management; and consulting to other bank leaders.

A "Can Do" Entrepreneurial Culture
Our employees are hired and empowered to be Ideal Team Players. They're curious about businesses and wealth strategies and have a strong desire to give back to our communities. This creates a rewarding work environment, one for which we're pleased to be recognized.
In Milwaukee we've won the Best Places to Work award from the Milwaukee Business Journal for multiple years in a row, including in 2021.
And we also won a national 2022 Top Workplaces USA award from Energage. Both of these awards are so meaningful because they're voted on by our employees.

Superior Client Satisfaction
This high employee satisfaction leads to client satisfaction. Our annual client survey, conducted by a third party, gauges client satisfaction and asks for ways we can improve. The resulting Net Promoter Score (NPS) — likelihood to recommend a company — allows us to compare our performance to that of other leading financial institutions.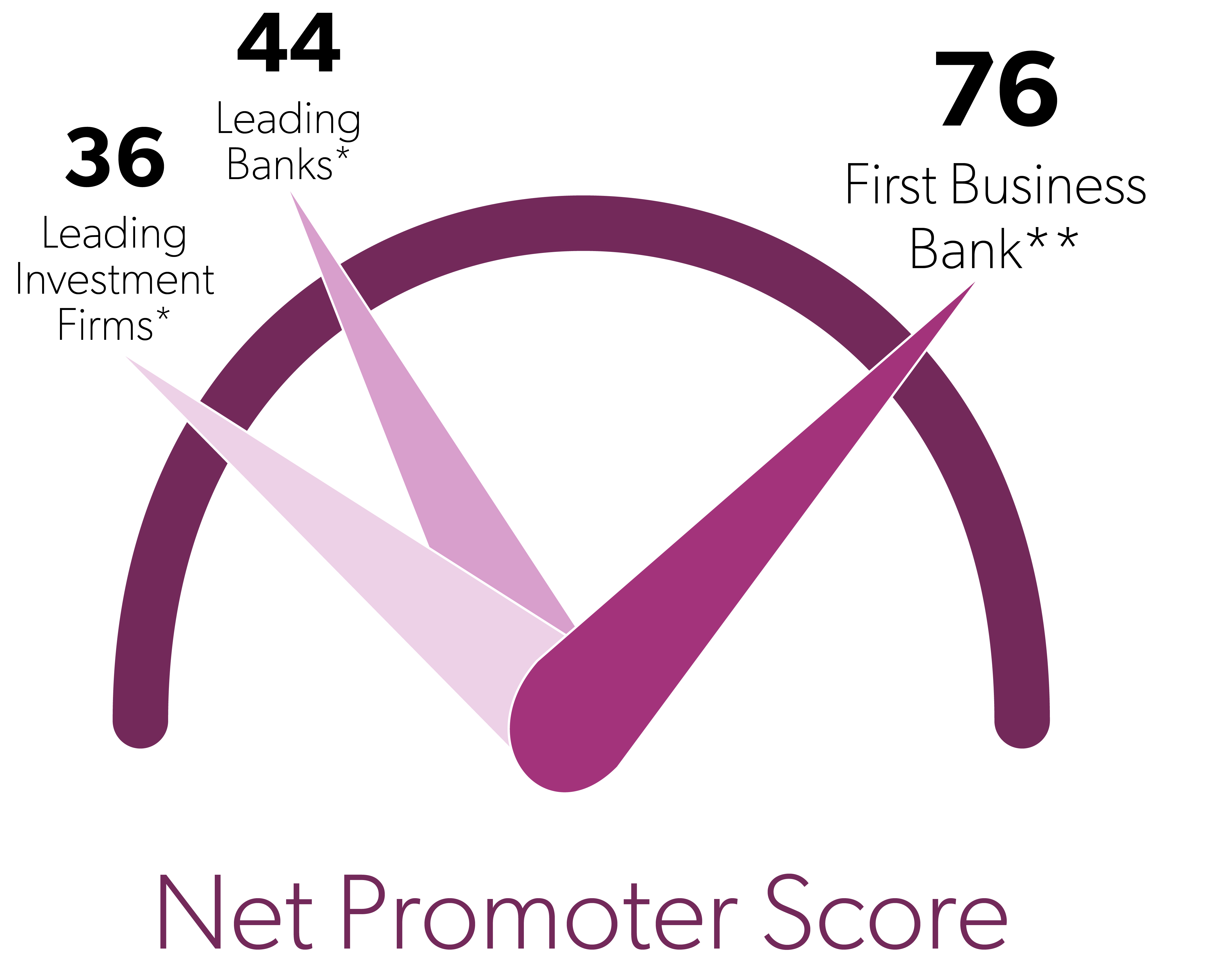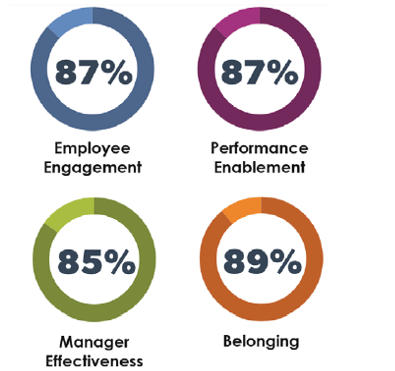 Exciting Growth
Along with strong overall business and economic growth here in Wisconsin, we are also growing and adding talent to our team. We're publicly traded on Nasdaq (FBIZ) with over $2.7 billion1 in total assets and $2.9 billion2 in assets under management & administration.
If your current bank isn't quite meeting your needs, I encourage you to reach out to start a conversation. We're always looking for new, driven team members and for businesses and people we can help.
1 Consists of all on-balance sheet assets for First Business Financial Services, Inc. on a consolidated basis.
2 Data as of 12/31/2021. *NPS benchmarks reported by Qualtrics Nov. 2020. **First Business Bank Annual Client Survey conducted by Dr. Moses Altsech May/June 2021