During the first half of 2023, we've seen a number of mixed signals in the broader economy. A stubborn level of inflation, higher interest rates, and volatility in the markets, contrasts with positive data around job creation, low unemployment, and consumer spending. Given this uncertainly, some economists expect a slowdown in the economy in the second half of the year. And while that may prove out, at First Business Bank we take a longer-term, more optimistic view of where we are headed, especially here in our home state of Wisconsin.
For example, new business formations over the past several years shows there is still plenty of momentum in the local economy. In addition, most companies here are well managed, competitive in their industries, have solid balance sheets and good liquidity, a profile which will help in the event of more challenging conditions.
As a bank built for business, one that's focused on long-term relationships, we remain bullish on business prospects in Southeast Wisconsin. And as our clients have continued to grow, we're also growing along with them as a result of their success.
Investing In Metro Milwaukee
In late 2022, we moved our Southeast Wisconsin office to a brand-new building in Brookfield. While we needed more space for our growing team, we knew locating our office at 17335 Golf Parkway in Brookfield, Wisconsin, would allow us to continue to serve our clients in a manner they expect and deserve.
This office has a bright, thoughtful space to hold networking events, allowing us to bring clients together to create opportunities. It's also strategically located to effectively serve companies across all four counties in the Metro Milwaukee market.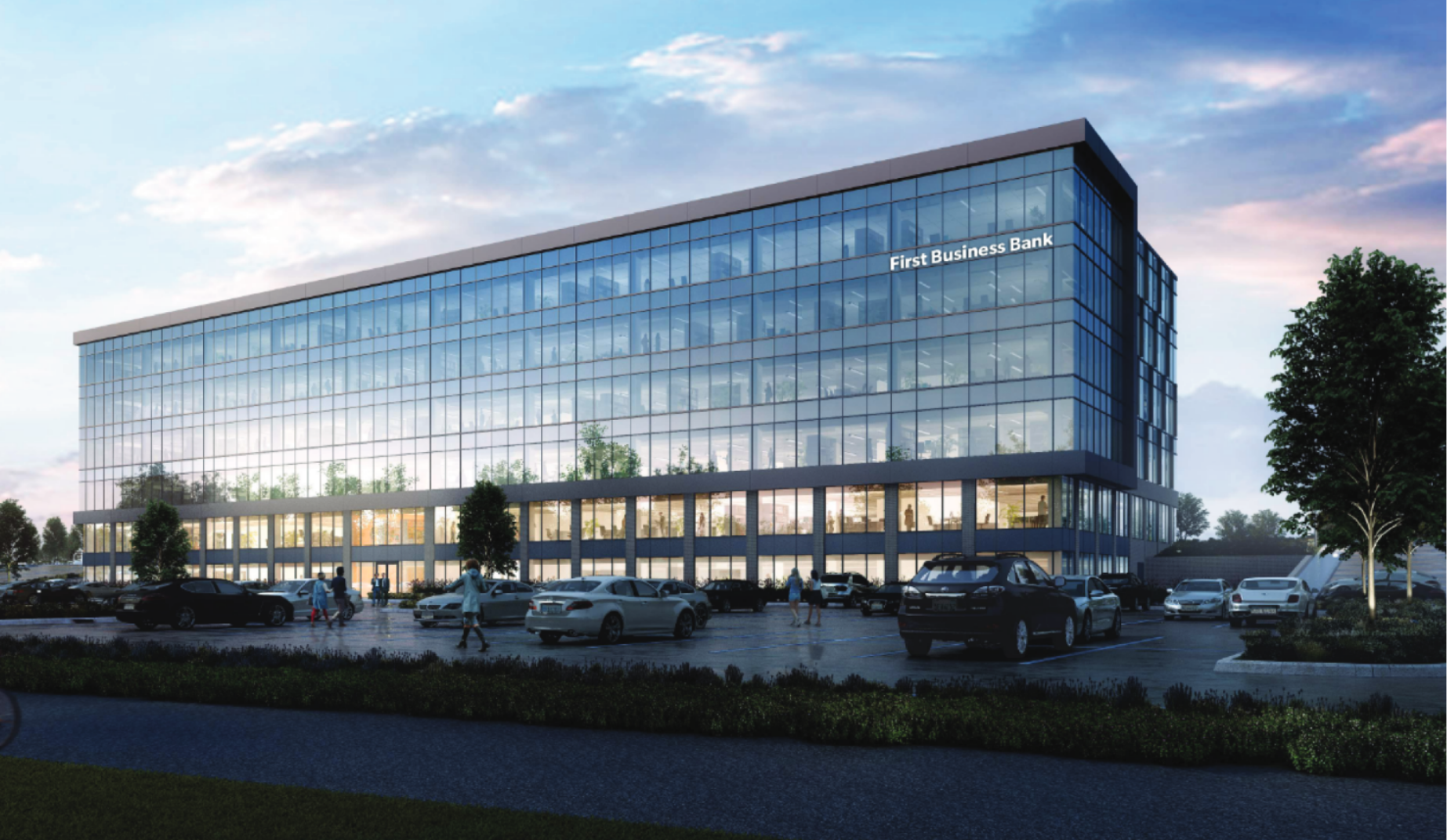 Our office is more than simply steel, glass, and concrete to us. It's representative of years — careers — of dedication to continuous improvement for our clients, and a sign that we're doing a few things right. It represents a new chapter to build on our more than 20 years in Southeast Wisconsin. And with more than 30 years headquartered in Wisconsin, you'll understand why we remain steadfastly optimistic about the business prospects here.
A "Can Do" Entrepreneurial Culture
We're exclusively focused on helping businesses, business owners, and leaders, compete, grow, and succeed. Our goal is to be accessible, focus on good communication, listen and continue providing clients with the services and support they need to run their companies. And to be consistent in our approach, which is especially important in times of uncertainty.
Our employees are hired and empowered to be Ideal Team Players. They seek to truly understand the businesses they serve and to come up with the most effective financing and wealth management strategies.  Just as important, they have a strong desire to give back to our local communities. This creates a rewarding work environment, one for which we're pleased to be recognized.
In Milwaukee we've won the Best Places to Work award from the Milwaukee Business Journal for multiple years in a row, including in 2023 and 2021. We're also proud to win a 2023 Top Workplaces Award from the Milwaukee Journal Sentinel and a national 2023 Top Workplaces USA award from Energage. Both of these awards are so meaningful because they're voted on by our employees.
In 2023, Bank Director magazine ranked First Business Bank #2 Best Bank among those with $1 billion to $5 billion in total assets and #5 Best Bank out of 300 publicly traded banks. And in 2022, Bank Director ranked us a top-20 bank nationwide.

Superior Client Satisfaction
High employee satisfaction at First Business Bank leads to best-in-class client satisfaction. Our annual client survey, conducted by a third party*, gauges client satisfaction and asks for ways we can improve. The resulting Net Promoter Score (NPS*) — likelihood to recommend a company — allows us to compare our performance to that of other financial institutions.
In 2023, First Business Bank earned an NPS* score of 78 and overall client satisfaction rating* of 93%, meaning 93% of our clients scored us a four or five on a five-point scale. I'm proud to say these scores are quite a bit higher than the median satisfaction** and NPS*** for banking. In fact, the banking industry average NPS is 23 and overall client satisfaction is 67%.
Whatever the economy may bring to the market in the near term, we remain confident in the long-term prospects for companies and business leaders in Wisconsin. As part of that, we will continue to invest in our capabilities to better serve our existing clients, will continue our efforts to help companies we don't currently serve, and will continue to add new, high-quality banking professionals to our team.
*Moses & Associates, 2023
**Qualtrics XM Institute, 2022
***J.D. Power, 2022