In an era when bipartisan agreement on anything seems almost impossible to reach, it's quite notable to me that Congress voted together in 2020 to approve the U.S. Mint Negro Leagues Commemorative Coin Program honoring the establishment of the Negro Baseball Leagues in 1920. The U.S. Mint Commemorative Coin Program only creates two collectable coin programs every year and each spot is very competitive and coveted. The coins are highly collectable and the proceeds of this one benefit the Negro Leagues Baseball Museum (NLBM) here in Kansas City.
As President of First Business Bank's Kansas City Metro office, I'm so proud that First Business Bank is sponsoring this prestigious coin program. The NLBM, founded in 1990 in Kansas City and recognized as a national museum in 2006, is dedicated to preserving the history of African American baseball and using the life lessons of its players to promote tolerance, diversity, and inclusion. The NLBM will use proceeds from the U.S. Mint coins for education, outreach programs, and exhibits.
Historical Facts About The Negro Leagues
I was really struck the first time I learned about some of the stories of the players in the Negro Leagues, maintained by the NLBM. Many of the players in the Negro Leagues would be as famous as Babe Ruth is today if they hadn't been forced to into a segregated league. In addition, the Negro Leagues, which were founded by Andrew "Rube" Foster, pioneered night baseball in 1930 and also introduced innovations like the batting helmet.
Not only that, but the Negro Leagues also opened baseball globally as the players became some of the first people from the U.S. to play in Spanish-speaking countries and introduced baseball to Japan. All told, before it ceased operations in 1960, Negro Leagues provided competition for 2,600 African American and Hispanic baseball players who would have otherwise been excluded from the game.
The Legacy of the Negro League Baseball Museum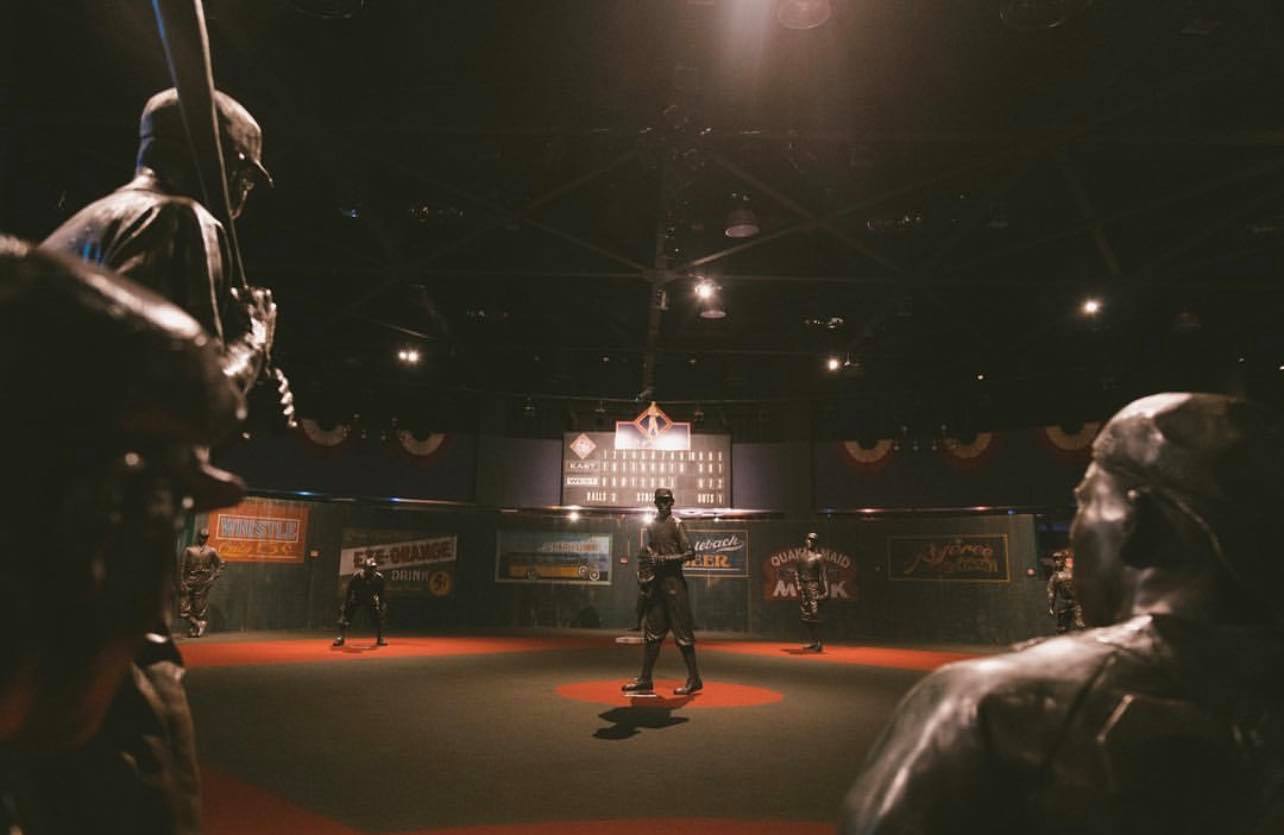 Sitting down with Bob Kendrick, Negro Leagues Baseball Museum President, and listening to him talk about baseball, you quickly grasp how important the Negro Leagues were to the Civil Rights Movement. It's much more than just remarkably talented players — although there were many impressive ones. The legacy of their stories is vital to maintain as they worked to achieve their rightful place in Major League Baseball.
I grew up learning a little about the Kansas City Monarchs, the home of some of the best players in the Negro Leagues, including Jackie Robinson, who became the first player to break into Major League Baseball in 1947. However, it wasn't until I visited the NLBM and spoke with Bob that it really became clear how important their mission is — not only in Kansas City but in the United States.
Promoting tolerance, diversity, and lifting all to succeed is also part of our mission at First Business Bank, so I'm very grateful we are sponsoring this coin program and helping the NBLM reach more people with its interesting and important stories. Here's our conversation for the First Business Bank Podcast.
Negro Leagues Commemorative Coins
I encourage you to visit the Negro Leagues Baseball Museum to learn more about this fascinating part of the Kansas City Metro's history and their influence on the greater Civil Rights era.
Also, there's a limited time to purchase the U.S. Mint Negro Leagues Commemorative Coins, so please take a look and consider buying them today. You're not only investing in a collectible piece of history, but you're also supporting a worthy educational cause.