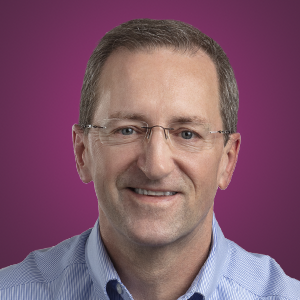 MADISON, WI – April 3, 2023 – First Business Bank is pleased to welcome Ed Sloane as Consultant to its Bank Consulting team after retiring March 31, 2023 from the role he held for over seven years as Chief Financial Officer of First Business Financial Services, Inc., parent company of First Business Bank.
With more than 40 years of experience in senior financial leadership positions, in his new role as Consultant, Ed's duties encompass business development and calling on his extensive knowledge and experience in bank finance to help Bank Consulting clients achieve their goals. Aside from serving as CFO at publicly traded First Business Financial Services, Inc., Ed previously held positions as CFO at Peoples Bancorp, Inc. and SVP – Controller, SVP – Strategic Planning & Analysis at WesBanco, Inc.
Outside of work, Ed is involved in community causes he cares deeply about, including as Board Chair of the American Heart Association in Madison, WI and as Trustee and Investment Committee Chair for the JB Chambers Memorial Foundation in his hometown of Wheeling, WV. He formerly served as a member of the Investment Committee for the Dane Workforce Housing Fund and of the Member Advisory Committee for the FHLB of Chicago.
The Bank Consulting team provides balance sheet management through Investment Portfolio Services, Asset Liability Management (ALM) modeling, ALM consulting, and Capital Planning to financial institutions nationwide.
About First Business Bank
First Business Bank specializes in Business Banking, including Commercial Banking and Specialty Finance, Private Wealth, and Bank Consulting Services, and through its refined focus delivers unmatched expertise, accessibility, and responsiveness. Specialty Finance solutions are delivered through First Business Bank's wholly owned subsidiary First Business Specialty Finance, LLC. First Business Bank is a wholly owned subsidiary of First Business Financial Services, Inc. (Nasdaq: FBIZ). For additional information, visit firstbusiness.bank.