Ed Sloane
Consultant - Bank Consulting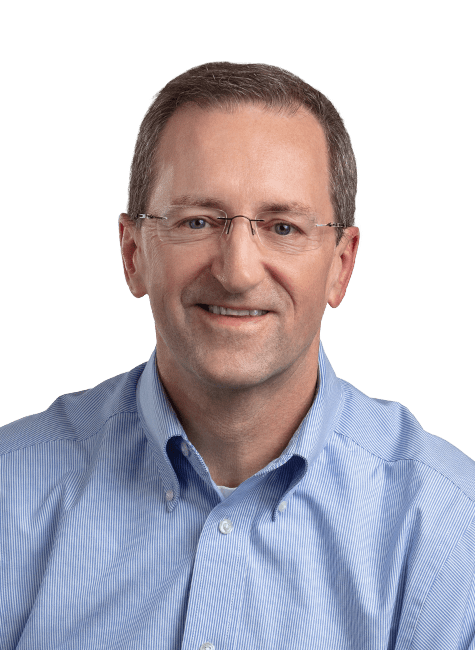 About Ed
Ed Sloane is a consultant for First Business Bank's Bank Consulting team who retired as CFO of First Business Financial Services, Inc., the publicly traded parent company of First Business Bank, on March 31, 2023.
In his current work with Bank Consulting clients, Ed is responsible for business development and calls upon 40 years of experience in senior financial leadership positions at small and large banks, including as CFO at First Business Financial Services, Inc. (FBIZ) and Peoples Bancorp, Inc. (PEBO) and as SVP – Controller, SVP – Strategic Planning & Analysis at WesBanco, Inc. (WSBC). His extensive banking career led him to develop significant experience in leadership roles for numerous bank acquisitions, and major accounting and economic events, such as the implementation of SOX 404 and the Great Financial Crisis of 2008.
Giving back to the community is important to Ed, and he has been involved in several civic and professional organizations over his career. Currently, he serves as Board Chairperson for the American Heart Association of Madison, WI and Trustee and Investment Committee Chair for the JB Chambers Memorial Foundation, Wheeling, WV. He formerly served as a member of the Investment Committee for the Dane Workforce Housing Fund in Madison, WI and as a member of the Member Advisory Committee for the FHLB of Chicago. He is a CPA (inactive), a graduate of Marshall University with a BS – Accounting (1982) and Graduate School of Banking – University of Wisconsin (1987).
Ed resides in Madison, WI with his wife of 40 years. Their son lives in Washington, DC and their daughter lives in Portland, OR.
Recommended Resources
Explore blogs, articles, and news from First Business Bank's team of experts. Make business decisions based on the latest data and insights.