Saving for Retirement
Formalize your retirement goals and protect your wealth with pre-retirement planning.
Create A Vision For Your Future
As a high net worth individual, retirement might feel like a big financial shift for you and your family.
An experienced financial advisor helps you examine your complex finances and take care of growing your wealth in the future.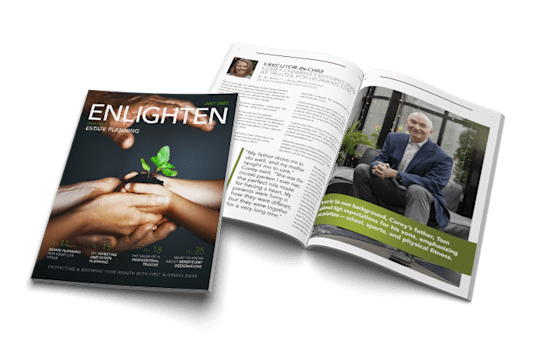 Read Enlighten For Insightful, Expert Guidance
Enlighten is a semi-annual magazine from First Business Bank's Private Wealth team. In this issue, we discuss important issues surrounding Estate Planning, such as handling unique assets, planning for incapacity, and what to know about beneficiary designations.
Achieve More For Your Retirement
Discover insightful analysis and reports on saving and planning for your retirement.