Transferring My Wealth
Preserve your values and beliefs and plan a lasting legacy.
Create a wealth plan with a purpose
As a person fortunate to have accumulated considerable wealth, you may be considering how to leave a lasting contribution for your family, for your community and for the causes you support.
Our team helps you create a thoughtful plan to empower those you care about long after you are gone.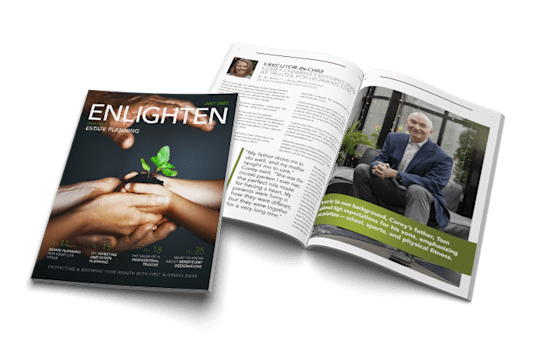 Read Enlighten For Insightful, Expert Guidance
Enlighten is a semi-annual magazine from First Business Bank's Private Wealth team. In this issue, we discuss important issues surrounding Estate Planning, such as handling unique assets, planning for incapacity, and what to know about beneficiary designations.
Get Legacy Planning Resources and More
Read our latest insights, articles, and reports about financial planning topics, preserving and transferring your wealth, and more.