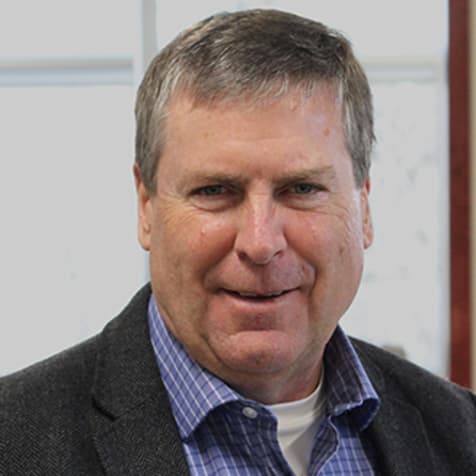 Joe Kobussen
Joe Kobussen, President of Kobussen Buses Ltd., is a 3rd-generation family member managing Kobussen Buses Ltd.  Joe began his career with Kobussen in 1983 as a mechanic. He soon assumed responsibility for all maintenance before moving into sales and dispatch while attending school for accounting. In 1998, Joe was elected president when his father, Jim Kobussen retired.
Kobussen Buses Ltd is a passenger transportation company currently operating over 800 school buses, 33 motor coaches, and 33 para-transit and transit vehicles with over 1,000 employees. We also have management services for school districts that prefer to maintain their own buses and or drivers. Under Joe and Dan Kobussen, Kobussen has grown from a company of just over 150 school buses, 8 motor coaches, and 30 transit vehicles in 1998 to what we are today.
Joe graduated from Kaukauna High School, earned degrees as an auto technician and diesel technician, and then moved into marketing and accounting, receiving various degrees from Fox Valley Technical College.