When you're first starting out in a job, the initial learning curve can be overwhelming so larger questions like, "Where do I want to take my career in five or ten years?" can easily get lost under a sea of day-to-day responsibilities.
At First Business Bank, all our managers hold regular 1:1 meetings with their employees so they can discuss their performance goals, development opportunities, and their career goals. We also developed a Personal Employee Experience Resource (PEER) mentoring program to help new employees learn more about the company and its culture and to develop work relationships.
Transition to Banking

Recently Josh Harlander, who started out his career in credit at First Business Bank, about his career path so far — from Credit Analyst to Portfolio Manager – Commercial Real Estate Banking.
Although he came to First Business Bank from outside banking, he earned a bachelor's degree in Finance from University of Wisconsin - La Crosse and quickly adapted to the Credit Analyst role, which provides a robust foundation for other career opportunities.
"I started in 2019 as a Credit Analyst," he said. "I liked the breadth of deals I was able to work on and learn from. No one deal is the same, so no one day is the same. Everyone in credit was so welcoming and eager to help as well, so coming from outside of banking, they made the learning curve much more comfortable."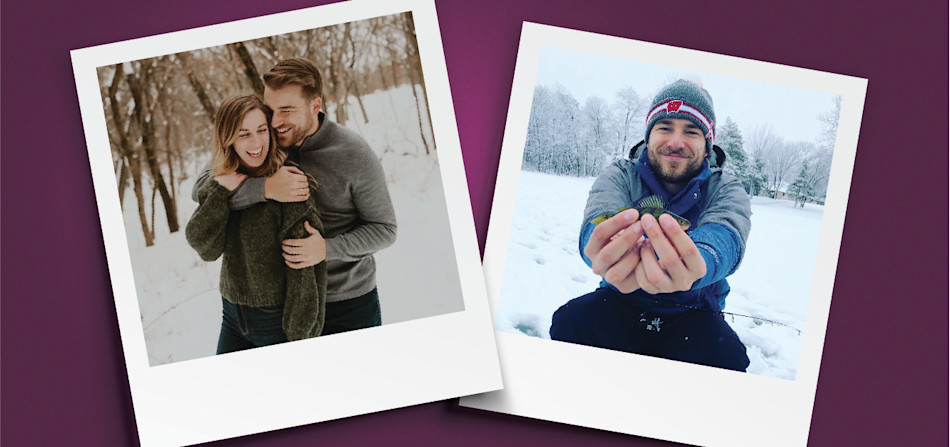 "My role as a Credit Analyst helped me to prepare the most for my current position," he said. "Having a background in all our procedures, familiarity with our portfolio and clients, and experience working with our lenders has all helped in my first few weeks as Portfolio Manager for our Commercial Real Estate team."
PEER Mentoring Program

Mentoring is an important part of the culture at First Business Bank, and Josh's connections helped him feel comfortable at First Business Bank through the PEER program and within his team as a Credit Analyst.
"When I was hired, Eric Schremp was my PEER," Josh said. "In those first three months, it was nice to have someone outside of the credit team to talk to about anything related to the job or the company. Spencer Brink (Credit Analyst) trained me on my first job duties and put up with a lot of questions. Credit Team Lead Laura Meicher put up with even more of my questions!"
Commercial Real Estate Banking

In his new role as Portfolio Manager – Commercial Real Estate Banking, Josh says he's looking forward to focusing his expertise on a specialized subset of the banking industry.
"I'm excited to expand my commercial real estate knowledge and to be able to focus in on this specific type of lending," he said. "While I enjoyed all the different deal types in credit, commercial real estate piqued my interest the most. I'm also excited to meet clients I haven't met in my previous position. I hope to be a valuable part of their experience with First Business Bank."
Josh, and others like Janae' and Derek, make it look easy to transition and build their careers at First Business Bank. In reality, many find it somewhat intimidating. Josh has advice that might help if you're considering taking the plunge.
"Dive in!" he said. "As I progressed in the Credit department, I was asked to take on new tasks and projects and I always said yes. Each of those were new learning opportunities and experiences. When you don't know something, just ask. Everyone is so eager to help, and you've got nothing to lose by asking questions."