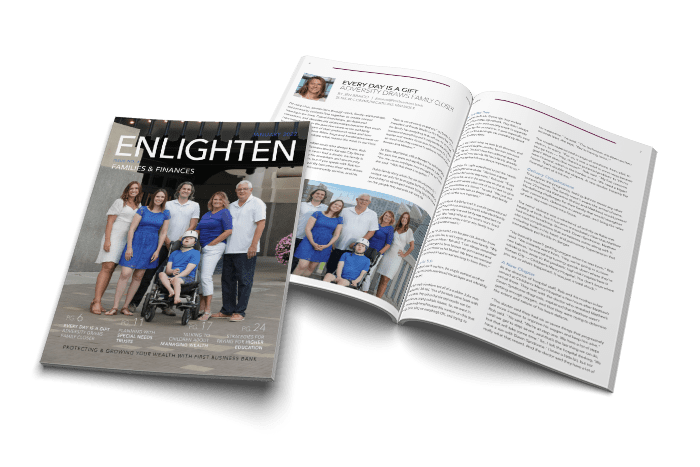 Enlighten Magazine
Enlighten is a semi-annual magazine from the Private Wealth Advisors at First Business Bank. Access issues of Enlighten to learn more about personal wealth topics to help you achieve your own idea of financial success.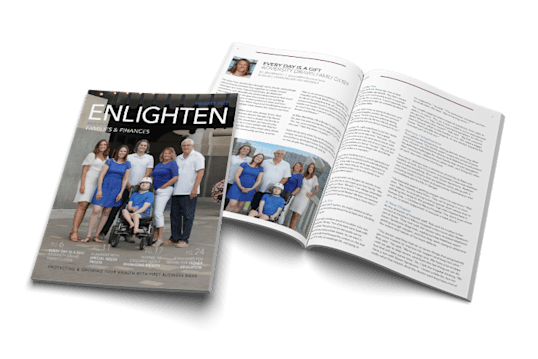 Enlighten - January 2022
Our Private Wealth team focuses on families and finances in the latest issue. With a feature article about Rob Barker, President of our Kansas City Metro office, and his family, this issue also includes articles about receiving an inheritance, raising fiscally responsible children, paying for higher education, structuring generational philanthropy, and more.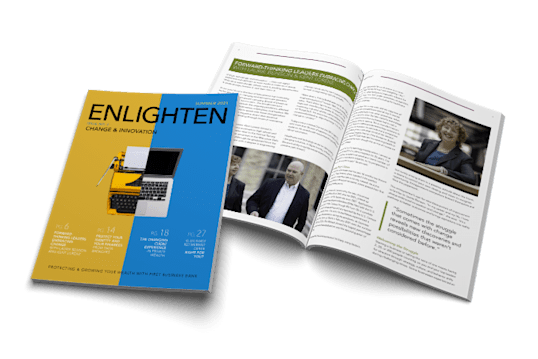 Enlighten - Summer 2021
In this issue of Enlighten, we focused on opportunities and positives that emerge from times of Change & Innovation. For our feature article, we spoke with Laurie Benson & Kent Lorenz, two parent-company board directors who embrace change while guiding their teams to do the same.