Living in Retirement
Grow and maximize your wealth to preserve your financial freedom.
You Deserve Confidence in Your Financial Future
Over the years you have taken smart actions to grow your wealth and save for retirement. Now you deserve a partner ready to give you their full attention and manage your complex finances for the years to come.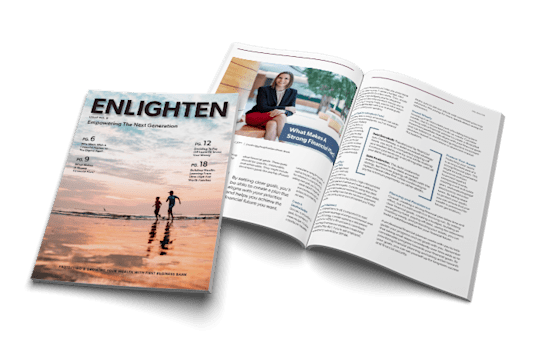 Read Enlighten Articles for Expert Financial Guidance
Articles in this issue of Enlighten, published by First Business Bank's Private Wealth team, examine a variety wealth topics under the lens of change. From philanthropic legacy planning to avoiding emotional investing, our experts guide you to help you protect and grow your wealth.
Access The Latest Financial Insights From First Business Bank Experts
Discover insightful analysis and reports on successful financial planning and living comfortably in your retirement.