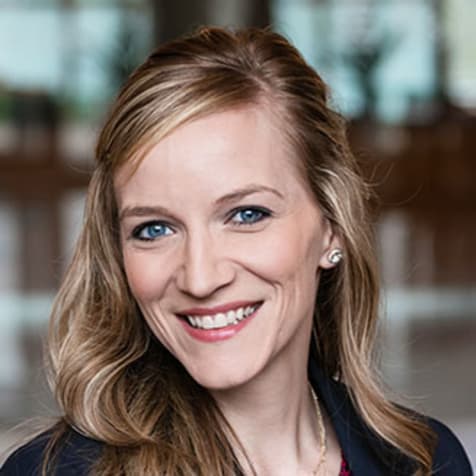 Emily Bradley
Emily Bradley has been part of the Human Resources team at First Business Bank since 2007, and manages the Talent Acquisition and Recruiting function for the entire company. She has her PHR (Professional in Human Resources) certification, along with the SHRM-CP (Society of Human Resources Manager Certified Professional) designation. Emily attended the University of Wisconsin-La Crosse and has a Bachelor's degree in Business & Human Resources, as well as a Master's degree from the University of Wisconsin-Madison in Educational Leadership and Policy Analysis with an emphasis in Higher Education Administration.  She is also a graduate of the Graduate School of Banking Human Resources Management School at the University of Wisconsin-Madison.
Emily is very active in the community, specifically with the United Way of Dane County. She is the Employee Campaign Manager for First Business, leading the United Way campaign annually which brings in $100,000+ to benefit the greater Madison community.  She is a strong advocate for encouraging and increasing participation of young professionals in the Rosenberry Society, a service group within the United Way. She is involved with several professional organizations, specifically the Wisconsin Association of Colleges & Employers (WI-ACE) where she has been a member for 10+ years, serving on the Board of Directors for 7+ years including one term as President.  She received several awards for her contributions to WI-ACE, including a multi-year recipient of the President's Award as well as the association's Appreciation Award.
In 2011, Emily was selected by InBusiness magazine as one of Madison's 40 Under 40, an honor given to those that demonstrate success in their industry, an active role and commitment to furthering their industry, and volunteer or board membership which enhances the Greater Madison community.