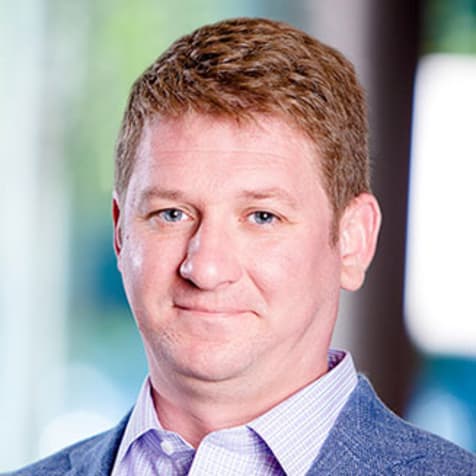 Robert Reagan
Robert Reagan has been with First Business Bank since March 2017. He previously worked at UMB Financial Corp for eight years, most recently as Vice President of Commercial Card Underwriting and Risk/Portfolio Management. He graduated from the Kelley Business School at Indiana University in Bloomington, IN with a Bachelor's of Science in Corporate Finance and Real Estate Finance. He is currently working towards his CCIM certification in Commercial Real Estate.
Robert and the rest of the commercial real estate team are currently financing many projects, from ground-up development to purchasing and refurbishing or repurposing existing real estate.
Robert has lived almost his entire life in Kansas City. He was born in Prairie Village, KS and currently resides in Kansas City on the Missouri side. He considers himself a very civic minded person and takes great pride in calling Kansas City home.
He is a big sports fan, and loves going to Royals and Chiefs games. He and his wife also love to golf, go on hiking trips and love to travel.