Lorna "Rory" Hemp Boll, JD, MBA, CFP®
Vice President - Trust Advisor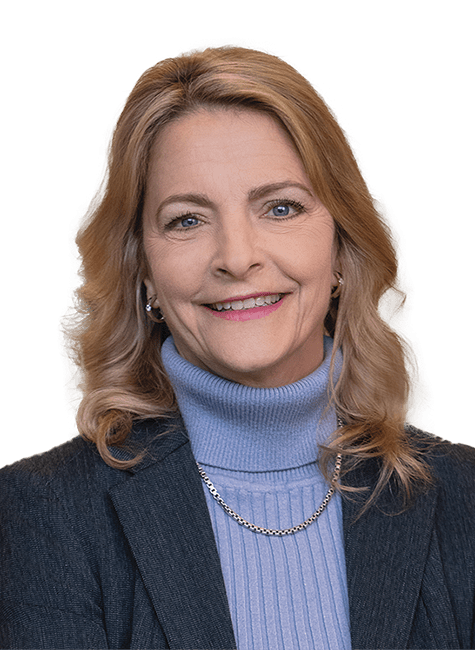 About Lorna "Rory"
Lorna "Rory" Hemp Boll, JD, MBA, CFP®, joined First Business Bank's Private Wealth team in 2022 as Vice President - Trust Advisor. Prior to working at First Business Bank, Rory served as Commissioner (Chair) of the State of Wisconsin Tax Appeals Commission where she adjudicated tax cases and authored numerous legal decisions.
Prior to her appointment to the Commission, Rory was a Vice President & Trust Officer for SVA Plumb Trust Company/SVA Plumb Financial for ten years and a Vice President at M&I Trust Company (now BMO) for five years. In her prior roles as a senior trust officer in the Madison and Milwaukee markets, Rory worked with both institutional and high net worth individual clients on issues involving estate and tax planning, trust administration, various aspects of financial analysis, investment management, and retirement planning. Rory also played key roles in the business development/proposal process for not-for-profits and trust and investment prospects.
Rory has served as a volunteer and board member for a variety of organizations, including the Juvenile Diabetes Research Foundation. She is an avid snow skier and tennis player and is currently the Edgewood High School Girls Varsity Tennis Coach. She and her husband have two sons and live in Madison, WI.
Recommended Resources
Explore blogs, articles, and news from First Business Bank's team of experts. Make business decisions based on the latest data and insights.