As consumers increasingly use real-time payment services like Venmo, Paypal, Zelle, and CashApp to pay for everything from dog walking to the dinner tab, businesses still use wires, checks, and automated clearinghouse (ACH) for payroll and accounts payable. But is there a future ahead for businesses to use similar real-time payments?
Our Treasury Management team discussed the benefits and risks, and the current landscape of real-time payments for businesses in our podcast, "What's New In Real-Time Payments For Businesses?"
Growing Adoption of Real-Time Payments
According to Deloitte, real-time payments in the United States are seeing year-over-year growth of 69% and are projected to account for $4.2 billion in transactions by 2024, up from $73 million in 2019.
If real-time payments are so popular with people, I asked Alan McAfee, Director of Banking Operations, why haven't many businesses started using real-time payments?
"Networks are often created with the consumer in mind first," McAfee said. "Then they move into the business world. Historically, businesses pay with a check, but that's declining and they're looking for alternative solutions, and will eventually adopt consumer payment systems."
We have the Covid-19 pandemic, in part, to thank for a push to adopt electronic payments faster, said Chuck Peterson, Vice President II – Treasury Management.
"We saw our clients looking for ways to pay electronically," Peterson said. "They couldn't pay their employees and vendors by check , so that sped up the immediate need for electronic payments, for sure."
Risks of Electronic Payments for Businesses
The same main feature of real-time payments — the quick speed of the transactions — is also their biggest risk for businesses.
"The speed in which you can initiate a payment is a big risk," McAfee said. "We have to balance the desire to have faster payments and receivables with security. It is very difficult to get back any money once it's gone. If you're using a bank-sponsored, real-time payment solution, you may have more luck getting help. Always know who you're sending payment to and confirm they received it.
"That goes for any electronic payment — there's always a fraud risk," he said. "Make sure you're paying the right person, and everything is confirmed before you hit send."
With all payment processes, and especially electronic ones, it's important to use existing fraud prevention solutions and best practices to avoid taking a hit from fraud.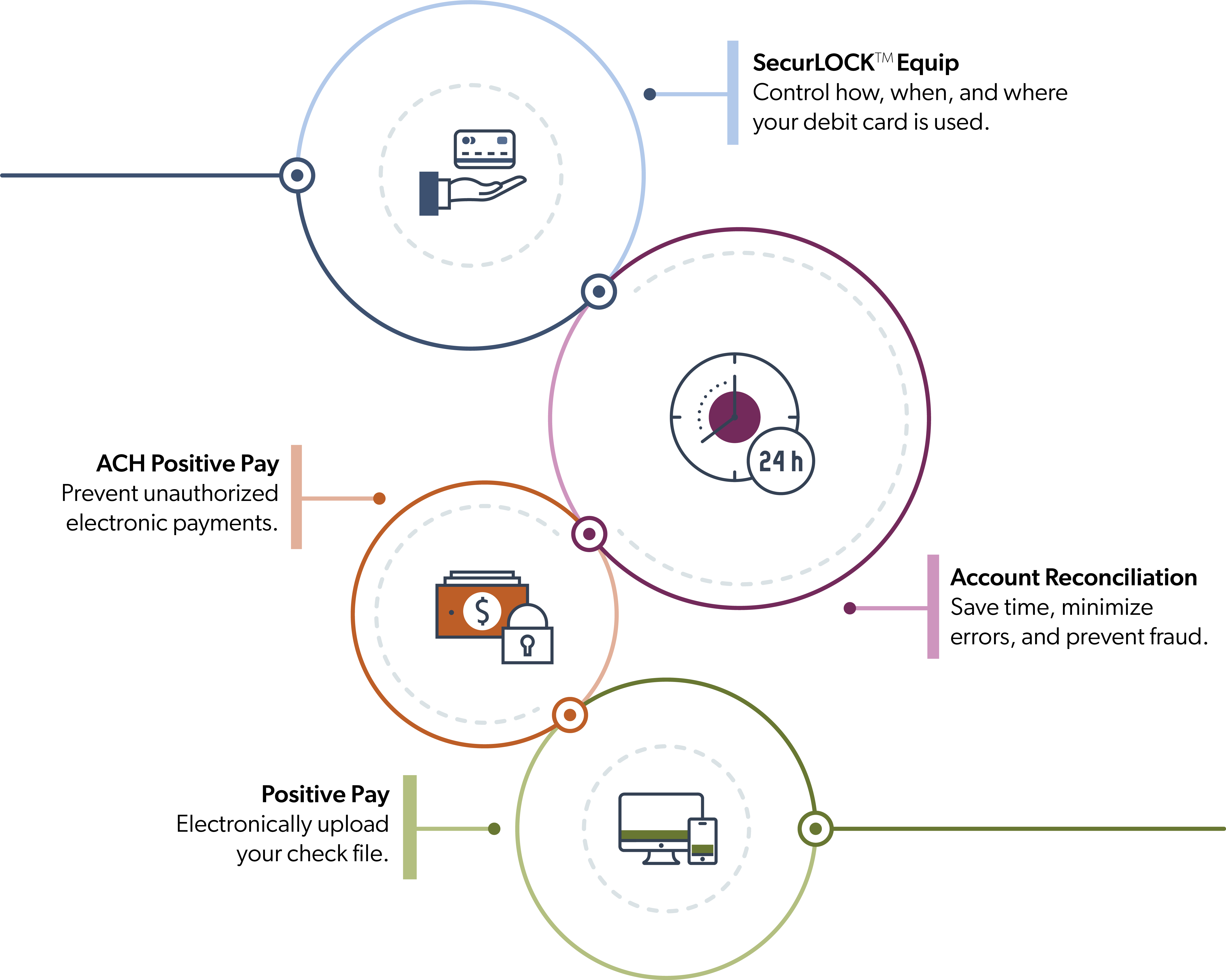 "With ACH Positive Pay, the business provides a list of approved vendors and if a payment comes in, they can decision it and return it," McAfee said. "ACH block, which protects your account from being automatically debited, is available. Positive Pay for checks allows you to make sure all the checks clearing your account are approved by you. So, as we move to real-time payments, the best way to prevent fraud will be to authenticate recipients. Remember that fraudsters can email you a real-looking request for payment, so pick up the phone, call the vendor, and confirm they want to receive payment."
Of course, getting paid quickly isn't always in everyone's best interest. In fact, many companies rely on stretching payments out to balance their books.
"Some businesses like having a check float," Peterson said. "With the mail, it can take a while to hit their account, so I can't imagine that payors will be excited about the demand for real-time payments. Others want to get paid for services rendered as soon as possible, understandably."
More Benefits of Real-Time Payments for Businesses
A clear benefit of business-to-business real-time payments will be standardized format and clearer payment information, along with improved reporting.
"New real-time payment systems will have information that can be shared from business to business in the standard format used worldwide," said Alan McAfee. "As they develop, we will see more instances where invoice information can be shared so recipients can see the information. For example, you'll receive a Request for Payment for Invoice 269 and know what it's for. With ACH, they often don't know what it's for, so some of that confusion could be resolved. The reporting will be a lot better and cleaner."
Real-Time Payments on the Horizon
Automated Clearinghouse electronic payments (ACH) have been around for years, and many businesses now regularly use them, but it wasn't a fast process, said Peterson.
"With businesses, it can take awhile to turn a big ship," Peterson said. "When ACH was first developed, it had a 24–48-hour lag. Then Same-Day ACH was developed about 15 years ago. Businesses were very slow to use it -- they weren't sure how to use it or if they wanted to. It typically takes a long time for companies to enhance their payment processes."
Then, businesses started using ACH for payroll and paying vendors, and with Same-Day ACH, the payment is final the same day it's issued, by end of business day.
With consumer real-time payments, like Venmo and CashApp, you can pay one or two people at a time, but businesses need the capability to pay several at a time and make a batch of payments. The Federal Reserve set about creating a solution, called FedNow, which is planned to launch in 2023.
"This new frontier of real-time payments makes payments for businesses more immediate — FedNow payments should happen within seconds," Peterson said. "It has been 30 years since the Fed created a new payment system, so this is very exciting."
But don't count B2B checks out just yet, Peterson said.
"All our payment systems will continue to survive," he said. "Checks will be used sparingly. ACH is a great tool, especially when you're paying many people at the same time. Faster, real-time payments fit into a middle ground, here, and businesses will continue to use wires for those large transactions, when you need to know payment is final and goods will be shipped to you. As a business owner, I think you're going to choose the right payment tool for the application going forward."
The United States is behind other countries — 56 countries have adopted a real-time payment system already.
"The eurozone has had real-time payments for several years now, and they're working on their second generation," Peterson said. "Canada is implementing one next year, so we're just catching up. As business is increasingly global, it's important to change with the times"