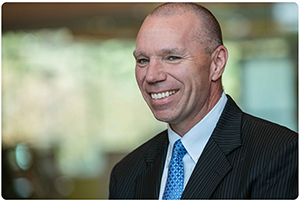 Now may seem like a strange time to think about your next strategic business investment, but it may be the best and most strategic time. The primary investment I'll be discussing is marketing and branding. Think for a moment about your vendors. Are you wondering, "Are they still there? Will they survive? Will they be there to support me when we emerge from this tunnel?" If that's how you're thinking, you better believe your customers might be thinking the same things about you. Carpe Diem! Complacency might be one of the biggest risks for your business at this point.
Business relationships are not unlike any other relationship. When you've had a little break, you might start to wonder if perhaps there is someone better out there? Be action-oriented and interactive, make sure your clients and prospects know you're still there and want their business. A proactive organization that remains visible and relevant will retain and win more business and further cement client loyalty. Your clients want to hear from you, after all it is a relationship. Those conversations need not focus solely on a business transaction, but rather sharing concern for their situation and just checking in to see how they're doing. It's more about establishing your brand as someone who generally cares about your clients. Communication and compassion are important to us all in times of crisis. A good check-in conversation goes a long way in your relationship building.
Putting together a forward-looking marketing plan is also important. Although there are still many variables, a good marketing and branding plan should not be date-specific. Your plan should have the ability to allow for various pivots to address the many uncertainties we are still facing. Consider the things you've learned through this process:
How is my audience connected to the rest of the economy?
How are they impacted both positively and negatively by their supply chain?
Who's in their supply chain? Does that create any client diversification opportunities for me?
These are just a few thoughts as we all look forward to getting back to business. Be bold. Embrace your future and use this time to re-imagine what your business future can look like! In the meantime, be well and we'll see you soon!