Relationships are so important to our emotional wellbeing and career success. Sure, there are some jobs and industries that are exceptions, but it might be difficult to find a business owner who didn't build their business while also building relationships and making new connections along the way.
A Boon of Boomerangs
Embracing these relationships is how First Business Bank has been so successful – along with prioritizing our employees and making decisions in their best interest. Naturally, that means we've built a culture that encourages belonging and many employees choose to stay for decades.
Others sometimes leave, of course, but parting on the best terms possible is our priority because we believe in relationships. We wish them well, leaving the door open for some to potentially return down the road. This outlook has meant that we've welcomed back a record number of former employees over the past two years and we're pleased that they're excited to return again.
Coming Back to First Business Bank
That is the case with our latest Employee Spotlight: Trent Kobs. Trent stayed in touch with his First Business Bank coworkers, kept his eye on the open positions, and took the opportunity to pursue one again recently.
Trent first joined First Business Bank in 2015 with our Asset-Based Lending team. He served as Collateral Analyst on the team and developed a lot of relationships and strong communication skills.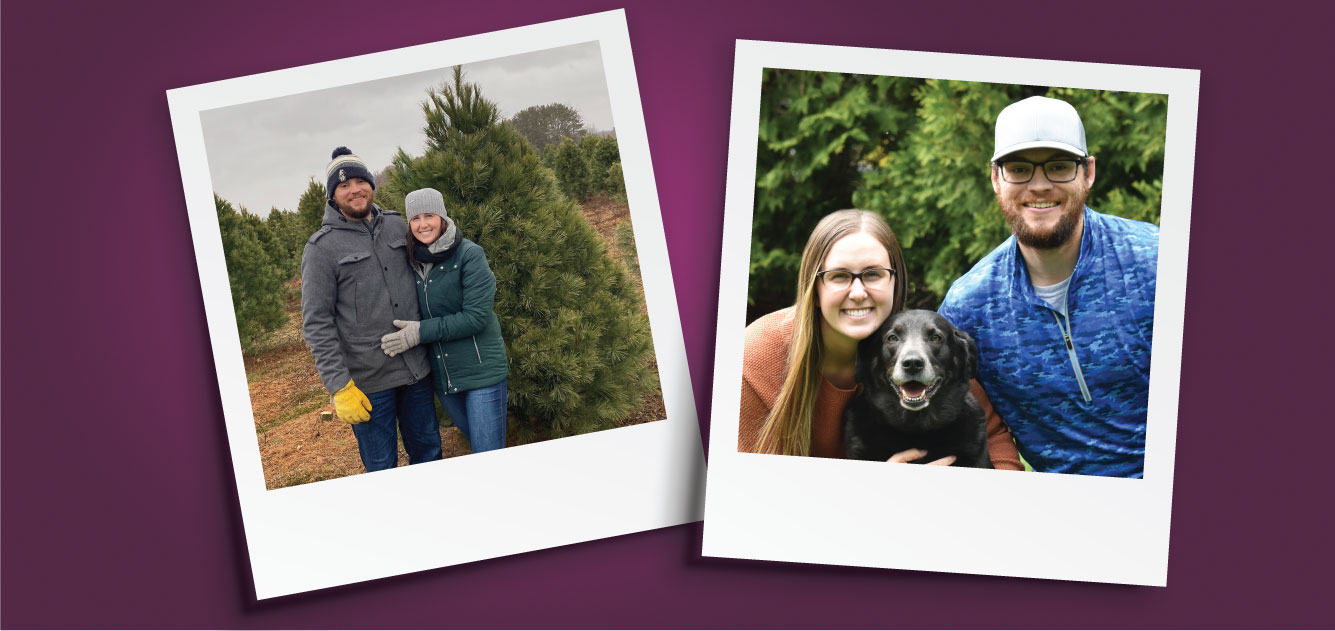 "One of the many things that I enjoyed about my position was the ability to speak directly with upper management of different companies across the United States in different industries," Trent said. "Being able to discuss financial matters with CFOs, presidents, and controllers of companies was the most exhilarating part of the job and also some of the most stressful."
Mentoring Builds Relationships
Over my tenure at First Business Bank, we've developed a few mentoring programs with different purposes, but all of them have a common goal to build relationships between our employees. These mentoring roles help our new employees learn more about First Business Bank and give them a friendly face, aside from their manager or direct team members, they can go to with questions. Other mentoring programs help employees develop their skills and careers.
Among his mentors during that time, Trent says Kevin McGraw, then his direct supervisor, gave him a chance to succeed and helped him develop his skills. Trent also credits Kayla Becker, Operations Manager, for her patience and mentorship.
"Kayla Becker trained me in almost everything I know about Asset-Based Lending," he said.
He also enjoys personal and professional relationships he built with employees in other areas of the company, such as with Wade Hanna, Senior Vice President – Treasury Management.
Moving to a Credit Analyst Position
Since his time at First Business Bank, Trent transitioned to be a Credit Analyst, serving at a bank in Beloit, WI, before rejoining First Business Bank in a Credit Analyst role. Trent also took classes to learn more about a Credit Analyst's duties and increase his knowledge about credit.
"When I first started as a Credit Analyst in Beloit, WI, I was taking classes offered by the Risk Management Association (RMA) focusing on credit analysis, risk management, and other topics to feel more confident understanding credit management and credit decisions," he said. "As a Credit Analyst, much of the learning and training is learn-as-you-go because no two clients are alike, from an underwriting standpoint. Credit is ever-changing so learning is never done when it involves underwriting. There are so many things that I have yet to learn about credit and I'm hoping that First Business Bank provides me with more opportunities to learn."
Trent says he's excited about his new position at First Business Bank because it's a new challenge within a familiar organization.
"I am most excited about getting to know my fellow credit team and learning a new credit culture along with developing my knowledge in underwriting," he said.
Career Growth Advice
Asking our employees for their best advice provides insight into their journey and how they achieved success growing their careers so far. Not surprisingly, Trent's advice is to use the wealth of resources all around you.
"Do not be afraid to reach out and ask questions or request additional training — it will only benefit you," he said. "We have so many amazing people that work at First Business Bank with a lot of knowledge in all aspects of life, not just the banking and finance industry."