Recently many of our team members from our four offices were able to gather for our annual Sales Summit. It was a great opportunity for many who haven't seen each other in quite a while to catch up and also meet new coworkers in person, like Laura Garcia, Chief Risk Officer.
Embracing & Building Experience
With more than 25 years of experience in financial services, Laura is stepping into an entirely new role. Her position as Chief Risk Officer oversees risk management for the company, partnering with leaders on variety of risks such as compliance, operational, and credit.
We spoke about her career progression, how banking as changed over the years, her volunteering passion, what attracted her to First Business Bank, and more about her life outside work, too.
"I've been in financial services for 27 years and I've had the fortunate opportunity to work in various areas of banking," she said. "I began my career in retail banking and then moved into commercial banking, but have also worked in credit, risk management, compliance, and operational risk. I've also enjoyed going back and forth between roles that work directly with clients versus those that focus on risk or process improvement."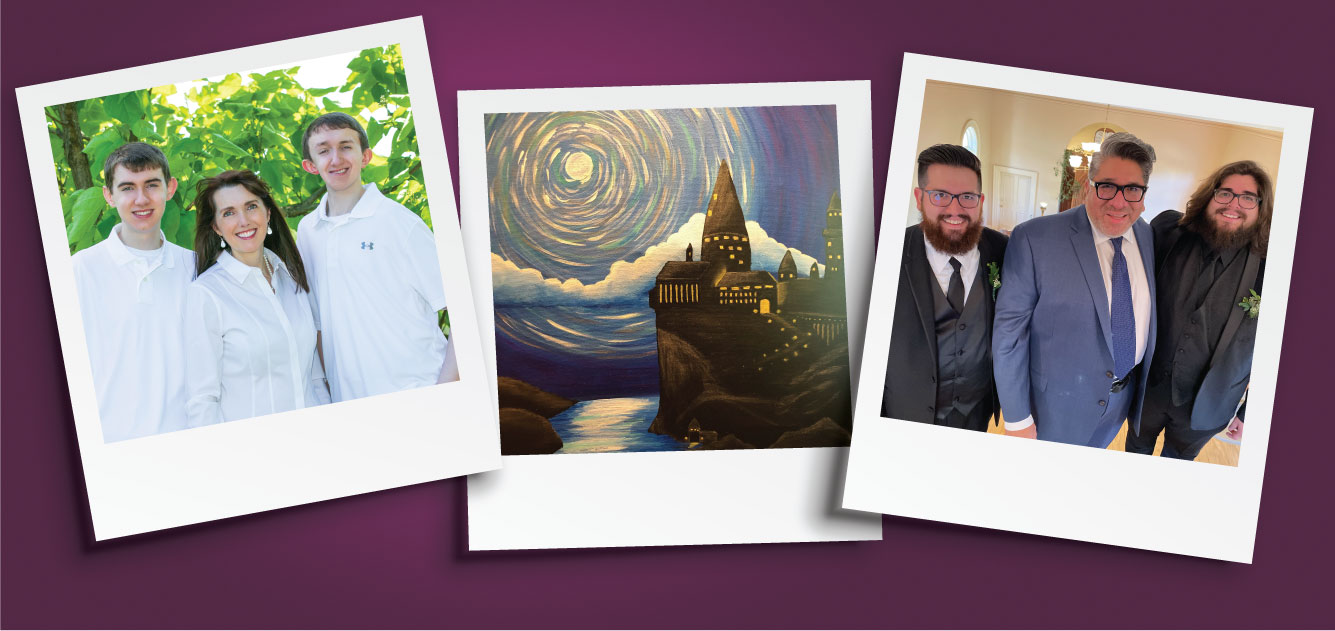 Improving clients' experiences with First Business Bank and our bank overall motivates Laura and is a rewarding focal point of everything she does.
"The experience of being accountable for bringing in new relationships and leading sales teams helped me maintain a strong focus on the client experience to ensure we always remain competitive," she said. "At the same time, the experience in credit, risk, and compliance roles allowed me to better understand how a bank operates and ensure that we understand and manage the risk we take each and every day. What I find most rewarding is seeing the impact the work we do has on our employees and clients and how I can help make the bank better."
Coming to First Business Bank
With just a short time on the job, Laura said she is most energized by the people, culture, and possibilities at First Business Bank.
"What excited me about coming to the bank is by far the people and the culture," she said. "I was happy to learn about how The Ideal Team Player book has been put into action and implemented throughout the teams to ensure collaboration across the company. The people I've met have demonstrated a sincere level of respect and care for one another and for our clients. This is something that I believe sets First Business Bank apart from its competition and will not only attract strong performers to the bank, but also attract clients who have similar values."
Banking Industry Changes Over The Years
Throughout her career in banking, Laura said a lot changed in the industry after the Great Recession, and improved technology brought even more change.
"When I think back to when I started in banking, the regulatory expectations were very different," she said. "Documenting policies and procedures were very different, and you learned more by on-the-job training, sitting with someone else learning what to do. The Great Recession of 2008/2009 changed that and now we are expected to not only document our procedures better, but also track and monitor our portfolios differently to ensure prudent risk management.
"Data is the other big area where I think there has been changes," she said. "With technology advances, our clients expect us to use the data we have differently to be more efficient; they expect it to be fast and easy to access their account information, process transactions, and access their debt and liquidity. And the pace of change is increasing at an exponential rate. To remain competitive, we have to continue to change to stay relevant in the market and manage risk effectively…both have to be done in tandem."
A Busy Life Outside Of Work
As a mom, a volunteer, traveler, baker, painter, reader, and much more, Laura has a full life outside of her career in banking.
"I enjoy spending time with my family – my husband, two sons, two stepsons and daughter-in-law," she said. "My husband and I enjoy traveling; I also enjoy working out, painting, reading (or listening to Audible), and watching movies, or binging a great Netflix series (feel free to send me your recommendations!). My husband and I are foodies, so we like to try new places to eat; he loves to cook, and I enjoy baking, so we have the bases covered!"
Volunteering is also an important passion for Laura and she has mentored college students for more than 15 years.
"From a volunteer perspective, I've been volunteering for over 15 years with a local university and mentoring college juniors or seniors as they start to plan for their careers post-graduation," she said. "I've also volunteered for many mentoring programs at my prior job and hope to have a similar opportunity here at First Business Bank."
Finding Career Satisfaction in Challenges
Early in her career, Laura describes receiving some very profound advice that had a big impact whenever she considered a new role that seemed challenging.
"One piece of advice I received when I was early in my career that had a deep impact on my career choices and the roles I've taken is to never let fear of the unknown prevent you from taking on a new challenge," she said.
"We all face uncertainty throughout our personal and professional lives and that will never change. What is important is surrounding yourself with great mentors, peers, friends, and family that will give you honest advice and support so when you do encounter a challenge you have the support in place to get through it. People want to help; especially here at First Business Bank — it is imbedded into the culture. Trying something new is what leads to new experiences and opportunities, and you might discover that you like the new challenge a lot more than you anticipated."