The pace of bank mergers and acquisitions during the past several years is enough to leave anyone a bit dizzy. In 2020, there were 111 deals and 2021 nearly doubled that with 210.
As you can imagine, when a bank merger happens, like in any industry, there's often some unsettling in staffing as a result. We experienced this as we moved into Kansas City in 2016.
However, as a bank with more than 30 years of experience working with businesses and investors, we often benefit when other banks merge, including on the human resources side, as we have more opportunities to hire great talent. In late 2021, we were pleased that Bryan Swanson, Senior Vice President – Director of Commercial Banking, joined us after spending 20 years through two mergers at a different bank.
Bryan recently shared why he decided to join First Business Bank, his career path to his current position, and what he hopes to accomplish at First Business Bank in our Southeast Wisconsin market.
Prioritizing Culture & Teamwork Environment
"After more than 20 years working for a $1B+ institution that worked hard to understand and service its clients, two mergers later, after two years the culture of the organization had fundamentally changed," Bryan said. "I took my time and talked with many banks. Ultimately, I chose First Business Bank because I believe the culture best aligns with my values and the way I like to treat clients and coworkers."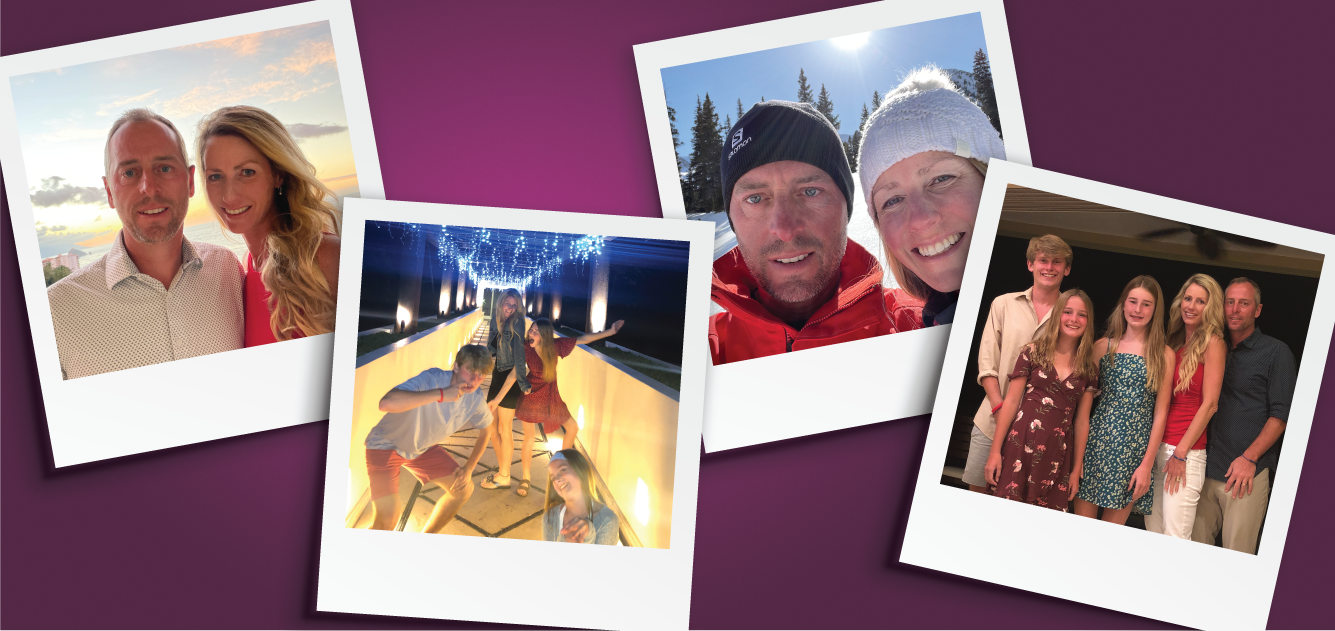 In his discussions with First Business Bank, Bryan said he was impressed with the teamwork that was evident even before working here.
"To date, everyone (and I mean everyone), has a work-together attitude," he said. "Every job comes with expectations and pressure, but the culture of working together to work forward is a breath of fresh air. I worked for a company I believed in and had to leave when I lost that experience. First Business Bank has a value proposition for our clients that I believe in, and as long as that is maintained, I'll remain motivated to stay."
Building a Career in Banking
Bryan didn't always intend to go into banking. After finishing his master's degree in business administration from Iowa State, he secured a position with Strong Funds in investment management. After a few years, he was deciding between two opportunities: one working an overnight desk for an investment firm or as a senior credit analyst for a bank.
"After making the decision with my wife that an overnight job wasn't a fit for our schedules, banking found me," Bryan said. "I spent four years in credit, working up to a credit officer role until I pursued an opportunity to transition to a commercial banker role. I served in that role until 2014 when I was provided the opportunity to lead the bank's commercial sales strategy, which included a focus on increasing overall interest margin and non-interest income for the bank. Then in 2019, the first merger hit, followed by a second two years later. And now I'm at First Business Bank."
As Director of Commercial Banking, serving the Southeast Wisconsin market, Bryan likes his player/coach position, working together alongside other bankers and mentoring them.
"I lead the Commercial & Industrial team as a player/coach," he said. "I enjoy partnering with bankers in advancing opportunities, conveying our value proposition (listening and crafting tailored solutions to meet clients' needs all while providing a white-glove service level), closing deals, and coaching the team to continue to develop individual strengths."
Advice for Early Career Bankers
Throughout his 20 years of experience, Bryan has learned about the conditions that foster success.
"Surround yourself with people you enjoy working with and work to have fun in the work you do," he said. "Ask for what you're looking for and be your own greatest advocate. Develop a plan and be prepared to do what is necessary to accomplish that plan. And never let your philosophy be 'the end justifies the means.' "
Outside of his career, Bryan enjoys vacationing with his wife and children to warm weather destinations, ski resorts, and U.S. National Parks. They have visited 53 of the 63 National Parks and hope to visit and hike the rest of them before their oldest graduates from college.